HOW CUTE IS THIS? Bear cub wanders Rite-Aid aisles in Oregon, now in Washington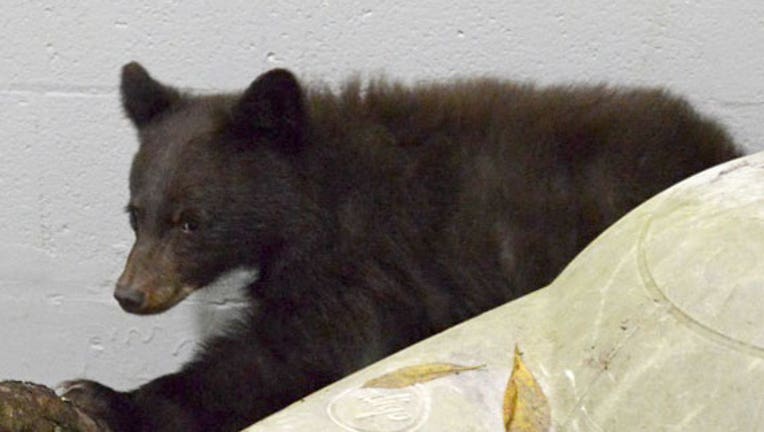 ASHLAND, Ore. -- A baby bear was caught on camera roaming around a Rite-Aid store in the southern Oregon town of Ashland on Sunday, KPTV in Portland reported Wednesday.

Ashland police officers eventually trapped the bear in a shopping basket.

Oregon State Police and Oregon Department of Fish and Wildlife officers also responded and took custody of the black bear, the ODFW said in a news release.

They took the cub to the ODFW's Wildlife Health Lab near Corvallis the next morning, and it was then transferred to PAWS in Lynnwood, Wash., where vets will care for the cub with the goal of returning it to the wild next year.



Initially, ODFW wildlife vets examined the female cub and found her to be a little thin at 13 pounds. According to KPTV, PAWS vets now describe the cub's condition as "guarded to good," and they're waiting for results of blood work to get a better sense of the cub's overall health.

Most black bear cubs are born in January, ODFW officials said, so this cub may be underweight because she was born later in the year.

Biologists don't know what happened to the bear's mother, but the local bear population in Ashland is healthy, and bear sightings are common in the area. There are an estimated 25,000 to 30,000 black bears in Oregon.

ODFW experts said they're hoping the cub is suitable to be released back into habitat in southern Oregon next spring.