How bad is Seattle's homelessness problem? Sheer volume of complaints sheds some light


KING COUNTY -- Seattle has received thousands of complaints of unauthorized camping since the beginning of the year, shedding some light on the city's complex homelessness problem.

The city's Customer Service Bureau got 3,290 complaints of unauthorized camping from Jan. 1 to April 20, documents released via a public disclosure request show.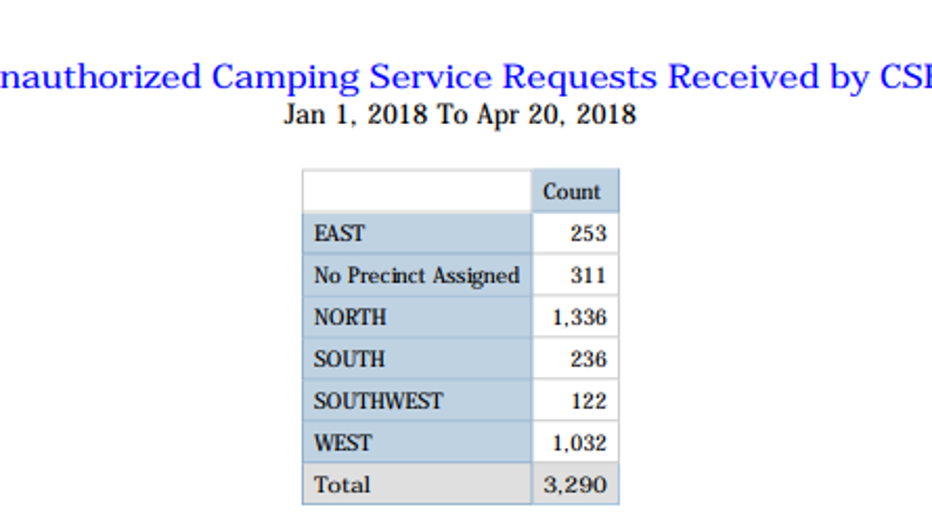 The document details the location of the encampments, when the complaint came in, and the "nature of the inquiry." The details in nature of the inquiries are varied, ranging from just the word "campsite," to detailed complaints.

"There was a nice place for a viewpoint here," one complaint reads. "But now a tent site has grown and grown. What started as a tent now has a tarp canopy and attachments to the fencing. People try to avoid walking near it now."

Some comments are riddled with sarcasm, emphasizing homeowners' frustrations.

"What's the rent on this camping overlook?" another complaint reads. "I'll pay double."

Seattle's north precinct received the most complaints, with 1,336 over the 17-week period. The city's service bureau is meant to "achieve fairness, justice, and exemplary customer service" by the city, the bureau's website reads.




The public disclosure document was first posted on Seattle's Reddit page and then confirmed by Q13 News. The CSB provided Q13 News with a graph of complaints registered since 2012. They've increased 1,000 times since 2012.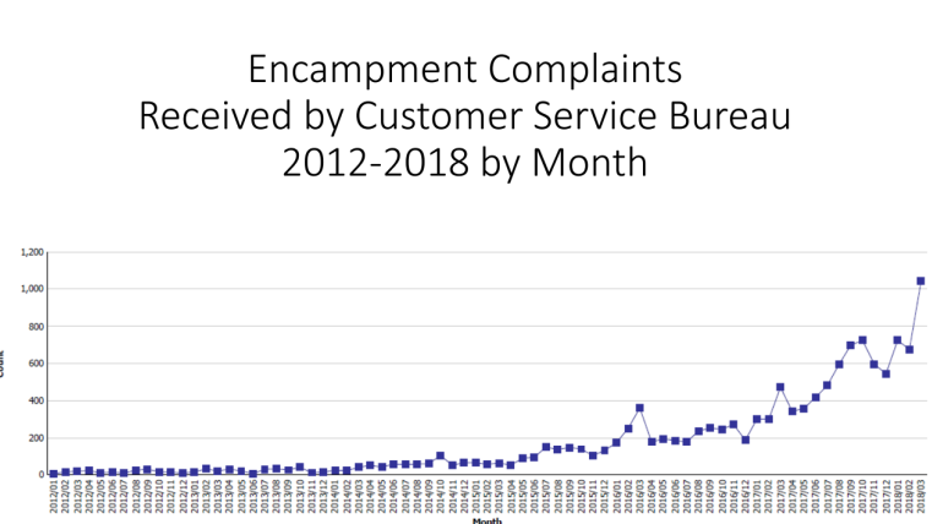 The service bureau is just one way the city gets complaints. Officials are notified of an encampment from the public through the CSB, online service request forms, the Find-It Fix It app, emails to the city or by city staff.

Multiple steps are needed to remove a homeless encampment, and campers are given a 72-hour notice to vacate.

In April, families in Seattle's Green Lake neighborhood complained of growing tent cities.

"There's people strung-out, wandering around on drugs," said longtime resident Wilgis. "Huge hordes of stolen goods like bikes and mopeds."