How are you staying cool in this heat?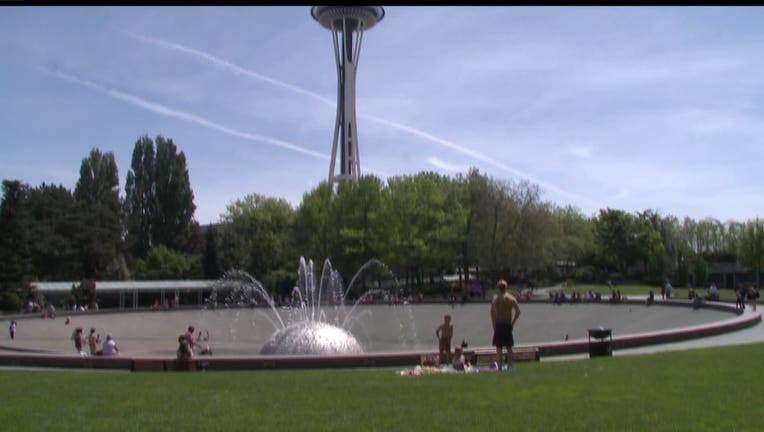 article
SEATTLE – The heat is forcing a lot of us to figure out ways to stay cool. The calendar says it's only the middle of May.

Most Western Washingtonians aren't used to this kind of heat.

The warm weather brought plenty of people outside to soak up the sun, and the water, at the Seattle Center international fountain Wednesday.

But not everyone can call the boss and take a sick day when it's nice outside.

"I'll be here most of the day," said landscaper Chris Kaufman.

Kaufman rushed to get his work done before the evening sun beats him down.

"I'm not going to complain about the heat because I cried about the rain all winter," said Kaufman.

Over at Ace Hardware in Magnolia, an extra-big shipment of fans are ready to cool folks off. Employees say they're prepared for a rush of customers.

But one of the biggest dangers on hot days is when a child or a pet is left inside a parked car that's being cooked by the sun.

If you're running errands and you've got children or animals with you, don't leave them inside a parked car that can turn into an oven in no time.