Hour-long delays blamed on Revive I-5; cause mom and son to miss their weekend trip


SEATTLE -- WSDOT is repairing and repaving sections of Interstate 5 that will cause major traffic back-ups for the next six weekends. They urge drivers to give themselves an extra 60-90 minutes to get to destinations if traveling on I-5 during the weekends.

Sitting in weekend traffic, Elizabeth Hughes and her son Matthew eagerly left Federal Way at noon on Saturday to head to Everett for a much-anticipated whale watching trip that they had planned for a month and a half.

"We left at about 12:20 in the afternoon and we were supposed to be up there at 1:40 p.m. for a 2 o'clock trip," said Elizabeth Hughes.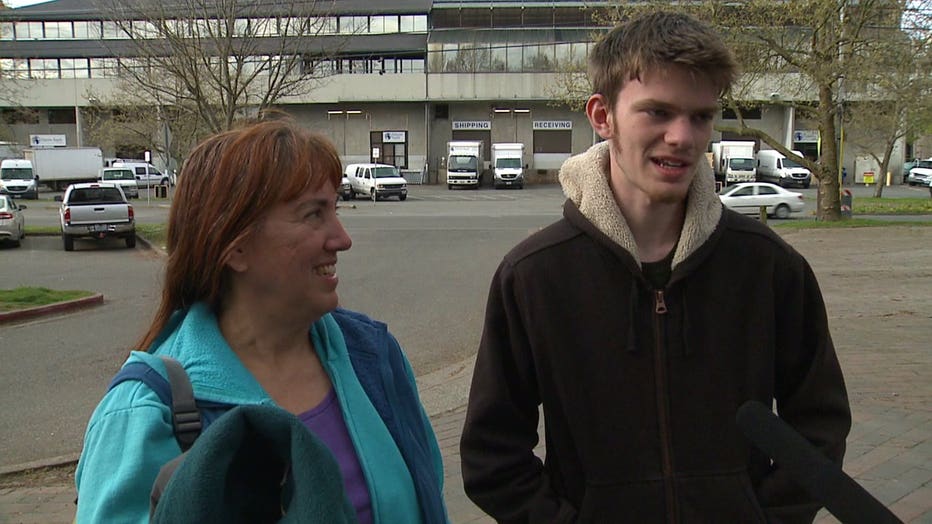 As soon as they neared the West Seattle bridge, they got caught in two lanes of traffic backed up for miles.

"We were using our GPS system and it told us to get off I-5 because everything was black and you couldn't get up past through Seattle," said Hughes.

They thought they could try the side streets and weave through downtown bypassing traffic, but their plan didn't work.

"With all the on-ramps and exits that are closed it's just a gamble," said Matthew Hughes.

WSDOT says the repairs to I-5 are much needed and they know the traffic impact will be major.

"As travelers try to go through the area and try to find those super secretive backup routes, there really aren't any this time," said Marquis Allen with WSDOT.

I-5 was built in the 1960's and WSDOT says this is the first time in more than 50 years the highway is having this kind of work done to repave concrete and replace bridge expansion joints, among other things.

"This is a total preservation project," said Allen.

The Hughes wish they could have kept going, but no matter which alert ate route they explored they were unsuccessful.

"Because 405 was backed up too, so there's not much way around it," said Hughes.

They were forced to cancel their whale watching trip, but they were fortunate to be able to reschedule it.

"It sucked, we made the best of it and went to University Village but still you miss out on a 2-hour whale watching trip," said Hughes.

The Hughes took a break from traffic and headed to Gas Works Park, they say they rescheduled their trip for next weekend.

"We're going try the whale watching trip again next weekend, but we're going to leave early," said Hughes.

WSDOT says the northbound lanes of I-5 where the work is happening will mean the express lanes on weekends will only operate in the northbound direction, so southbound traffic on I-5 into Seattle will be impacted as well, especially during sporting events.