Hospitalized Casey Kasem 'won't be with us much longer,' family says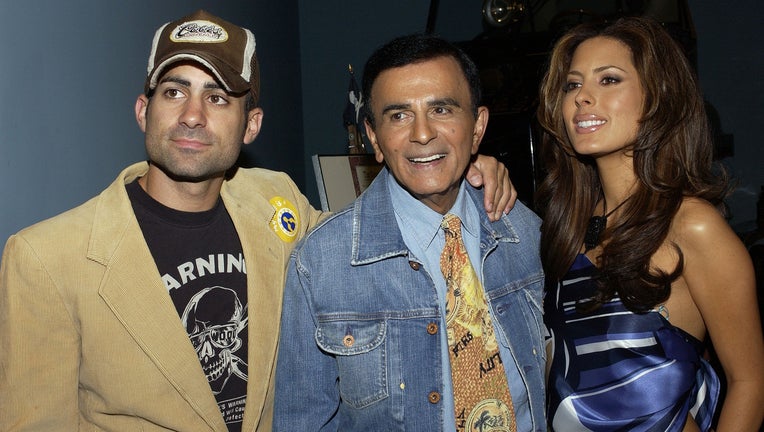 PORT ORCHARD, Wash. -- Radio legend "Casey Kasem's health is declining and won't be with us much longer," daughter Kerri Kasem and his other children said Friday night.

The statement was issued shortly after a Kitsap County (Wash.) judge recognized a California court order that gave Kerri full health care conservatorship over her father rather than Kasem's wife, Jean.

Kerri earlier had said she wanted to take her dad back to California. But she did not indicate that after her court victory in Washington state.

"Right now, Casey Kasem's health is declining and won't be with us much longer," the family statement said, adding that Jean Kasem had a "private family moment for 2.5 hours so she could be by his side."

"If he opens his eyes," Kerri said, "I want my Dad just once to see everyone standing around him, putting our differences aside and let him know how much he is loved by everyone, including Jean and Liberty."

Liberty is Kasem's daugther from his marriage with Jean.

Kasem, 82, is in critical condition at St. Anthony Hospital in Gig Harbor, Wash.

"Mr. Kasem is alert and appears comfortable at this time," Scott Thompson said Thursday. The former host of "American Top 40" and "Casey's Top 40" is receiving antibiotics, blood pressure support medicine and care for complications from his bed sores, Thompson said.



Kasem was admitted to the hospital Sunday after one of his daughters and an ambulance crew picked him up from the Kitsap County home where he and his wife were staying with friends.

"Any further updates on Mr. Kasem's condition will be at the discretion and approval of his children," Thompson said.

The radio icon has been at the center of a family feud between Jean Kasem, his wife of 34 years, and his three children from his first marriage.

Kerri Kasem; her sister, Julie; and their brother, Mike Kasem, have contended since last year that Jean Kasem has prevented the three siblings from visiting their father.

Kasem has a common type of progressive dementia.

He had been at a facility in Santa Monica, Calif., before Jean Kasem took him to Washington state after his daughter Kerri Kasem won temporary conservatorship over her father's care.

Last week, a Washington court granted Kerri Kasem the right to visit her father one hour a day and to have him examined by a doctor.

In Friday night's statement, the family said they will not be doing any press until further notice. "Please respect their privacy at this difficult time," it said.