Horrific flesh-rotting drug krokodil may be spreading in U.S.
By Matt Hamilton
Los Angeles Times
More possible cases of the use of krokodil, the flesh-eating drug popular in Russia and Eastern Europe as a cheaper alternative to heroin, have surfaced in the U.S., this time in a Chicago suburb, health officials said.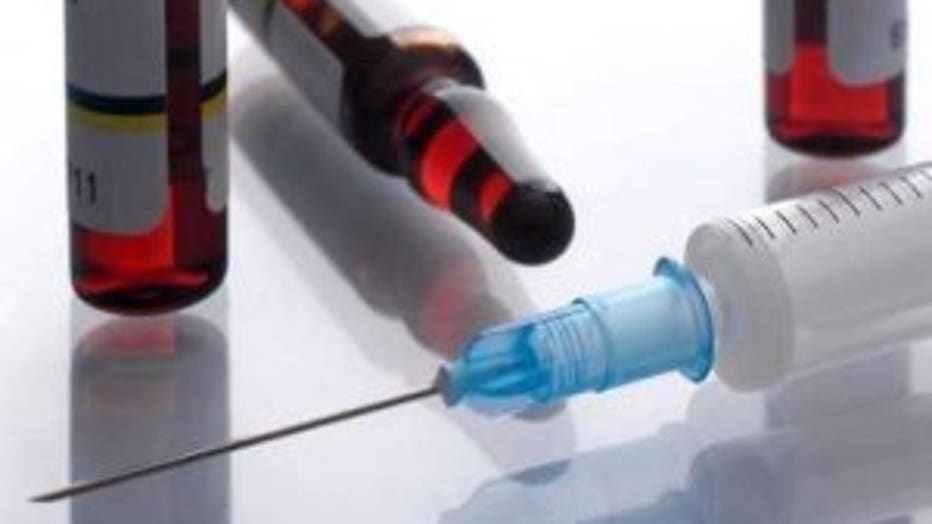 Dr. Abhin Singla, an internist at Provena St. Joseph's Medical Center in Joliet, Ill., reported that at least three patients had symptoms consistent with krokodil abuse, which can include scaly skin, abscesses, lesions and gangrenous limbs, according to a hospital statement this week. 
Krokodil is essentially a back-alley version of desomorphine, derived from codeine processed with ordinary ingredients including paint thinner, iodine, hydrochloric acid, red phosphorus, gasoline and lighter fluid. The drug ravages the flesh, and often amputation is the only viable medical treatment.
"It is a horrific way to get sick," said Dr. Singla. "The smell of rotten flesh permeates the room."
Singla said that one of the hospital's patients is a 25-year-old woman with a lengthy history of heroin abuse who reported switching over to krokodil about one month ago.
"When she came in, she had the destruction that occurred because of this drug over about 70% of her lower body," Singla said in an interview ith CBS2 in Chicago.
The drug first became popular internationally as a cheap alternative to heroin, accomplishing a similar "high" for about 10% of the price, Singla said. In Russia, up to 1 million people are estimated to use krokodil, according to New York's Office of Alcoholism and Substance Abuse Services.
Singla worried that the area's "burgeoning heroin epidemic may have created a tolerance level to the point where users are now looking for cheaper and better highs."
The emergence of possible krokodil abuse in Illinois follows reports last month of Arizona physicians treating patients who claimed to have used krokodil.
For now, the cases in Arizona, Illinois and elsewhere in the U.S. remain unconfirmed.
Frank LoVecchio, co-medical director of Phoenix-based Banner Poison Control and Drug Information Center, which first received reports of krokodil use in Arizona, said confirming the drug's use requires the original injected substance -- not merely positive identifications of codeine or desomorphine metabolites in an suspected user's urine. 
"The DEA and our legal department have said that to confirm the cases, they would like the original substance," said LoVecchio, which they have been unable to provide.
"It's difficult," LoVecchio said. "You're asking someone who is a drug user if they still have what they injected and is willing to give it to the authorities to have it checked."
One of the reasons that federal officials want the original substance tested before confirming the use of krokodil is that the same kind of symptoms could be caused by other forms of drug abuse.
For instance, heroin contaminated with acids, gasoline or paint thinners could destroy a user's flesh and internal organs, LoVecchio said. Intravenous drug abusers could develop abscesses and lesions from infections by the bacteria Methicillin-resistant Staphylococcus aureus, or MRSA. And those who use krokodil would also likely test positive for MRSA infections, LoVecchio said, because the drug abuse compromises the immune system.
Nevertheless, LoVecchio said his "gut feeling" was that some of the reported cases were credible.