Hoquiam resident arrested for hit-and-run at campground that killed 1, injured 1


MONTESANO, Wash. -- A 31-year-old Hoquiam resident was arrested Tuesday for using his pickup truck to back over two men at a campground in Grays Harbor County, killing one of them and injuring the other, the Grays Harbor County Sheriff's Office announced Tuesday night.

The hit-and-run occurred Saturday night at the Donkey Creek Campground. Sheriff's detectives have been searching for the driver and his white pickup truck ever since. On Tuesday night, they said they had found both.

"The subject has been booked into the Grays Harbor County Corrections Facility for Homicide 2nd Degree, and the white 4X4 pickup truck has been located and seized as evidence," the sheriff's office said in a news release.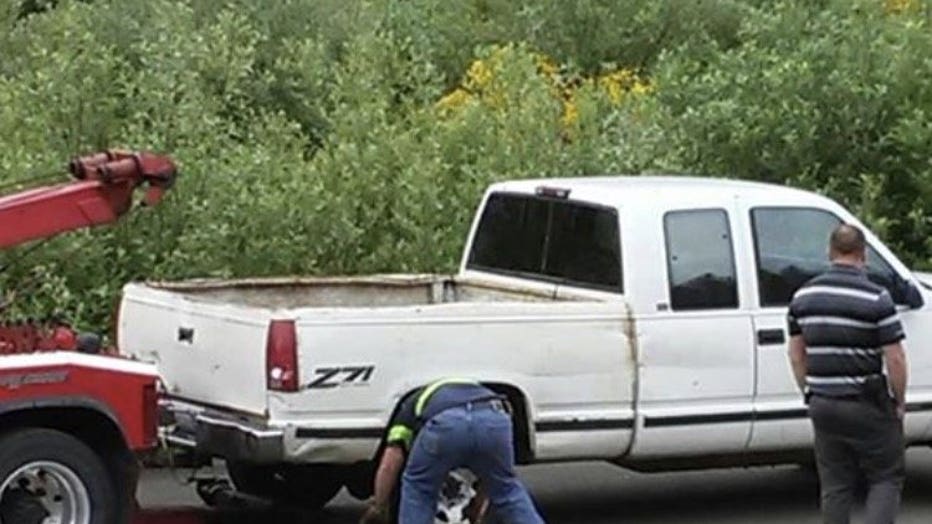 Jimmy Smith-Kramer, one of the victims, was killed on his 20th birthday.




"Coward," said Cory Smith, the uncle of Smith-Kramer. "Coward, that's it. How could someone do this? I just want justice -- justice for them both."

The sheriff's office said a man in a pickup truck came through at the Donkey Creek Campground around 1:30 a.m. Saturday and began doing "doughnuts."

"At one point, the vehicle started driving even more reckless and appeared to some of the witnesses on scene that he was actually attempting to run them down," said Grays Harbor County sheriff's Lt. Brad Johansson.

Witnesses say the truck driver backed over 19-year-old Harvey Anderson and Smith-Kramer.

Anderson was able to leave the hospital Sunday.

Smith-Kramer died a little after 9 p.m. Sunday.