Hope for missing grows dim as search nears 1-week mark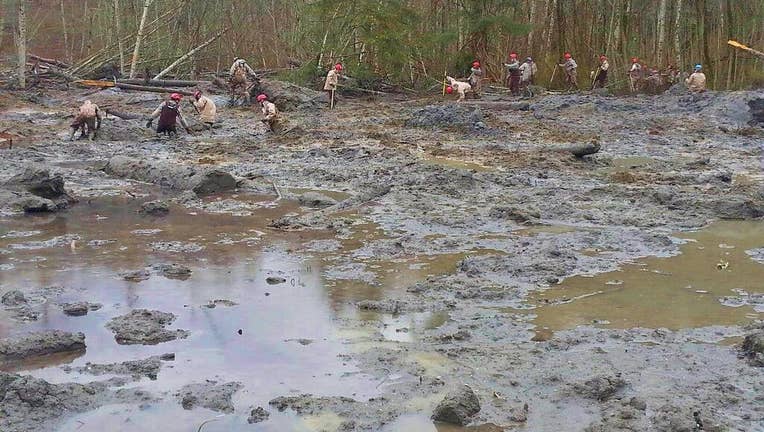 ARLINGTON, Wash. -- The Snohomish County Medical Examiner's Office announced Thursday night that it had received 17 fatalities, including the body of a baby, from last Saturday's mudslide so far.

The death toll is believed to be 25, however, as officials said previously that they had discovered another eight bodies but had not yet recovered them.

A total of 90 people are listed as missing.

"We understand there has been confusion over the reported number of fatalities," Travis Hots, fire chief for Snohomish County Fire District 22, said in a news release confirming the 17 dead at the medical examiner's office.

"This has been a challenging process for all of us," Hots said. "The sadness here is that we know this number will only increase."

Earlier Thursday, Hots told reporters at a news briefing that he considers the search for victims to still be "in a rescue mode."

"I haven't lost hope yet and a lot of people up there (in the debris field) haven't lost hope," Hots said.

But since the mudslide struck last Saturday near the tiny town of Oso, no sign of life has been found in the debris field.

After six days of searching, the number of dead is still believed to be 25 and the number of missing is listed at 90 -- the same as Wednesday night's numbers.

Officials have recovered 16 bodies so far and said they believe they had found at least nine others in the field, which would raise the death toll to 25.

Hots and Snohomish County Department of Emergency Management Director John Pennington said they did not know if any new victims had been found Thursday.

The massive mudslide struck after 10 a.m. Saturday near the rural, tiny town of Oso, about 55 miles northeast of Seattle, and took out at least 35 homes and a portion of State Route 530 without warning. It also dammed part of the North Fork of the Stillaguamish River.



The debris field is spread over one square mile, and the mud is up to 40 feet deep in places.  The state Department of Natural Resources said the landslide volume is estimated to be as much as 6 million to 7 million cubic yards of material consisting of sand, silt, and clay.

Some survivors on the outskirts were rescued in the immediate aftermath of the slide, but no one has been found alive in the debris field since then.

More than 200 people, and specially trained dogs, are searching for survivors and victims.  Officials said the dogs have been the most help in finding victims.

Washington National Guard members joined the search Wednesday on the west side of SR 530 near Arlington. The Washington Task Force of volunteers and rescue workers searched the east side of the slide.

Mental health services were set up for victims, families and anyone else affected by the slide, officials said Wednesday. A crisis care hotline was set up at 800-584-3578. A family assistance center opened for family members who had lost a loved one. And donations centers in Arlington continued to take in food, clothes and cash donations.

"I had the opportunity to visit the slide area today," Snohomish County Executive John Lovick said at the news briefing Wednesday. "I must tell you that in my 44 years of public service, 31 years as a state trooper and 13 years in the Coast Guard, nothing could have prepared me for what I saw. Now that I've seen it from the ground … I still can't believe what I saw."

The Snohomish County Medical Examiner's Office on Thursday night released two more names of victim. They were identified as Stephen A. Neal, 55, of Darrington, and Linda L. McPherson, 69, of Arlington. The cause of both deaths was listed as blunt impact.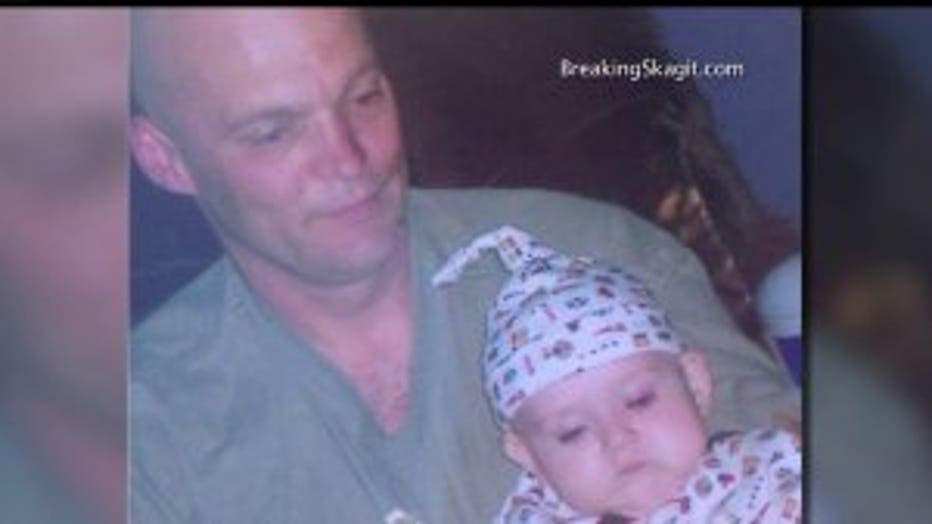 Stephen A. Neal, 55, of Darrington, was installing a water heater in a home when the mudslide hit Saturday. He was killed. (Photo: BreakingSkagit.com)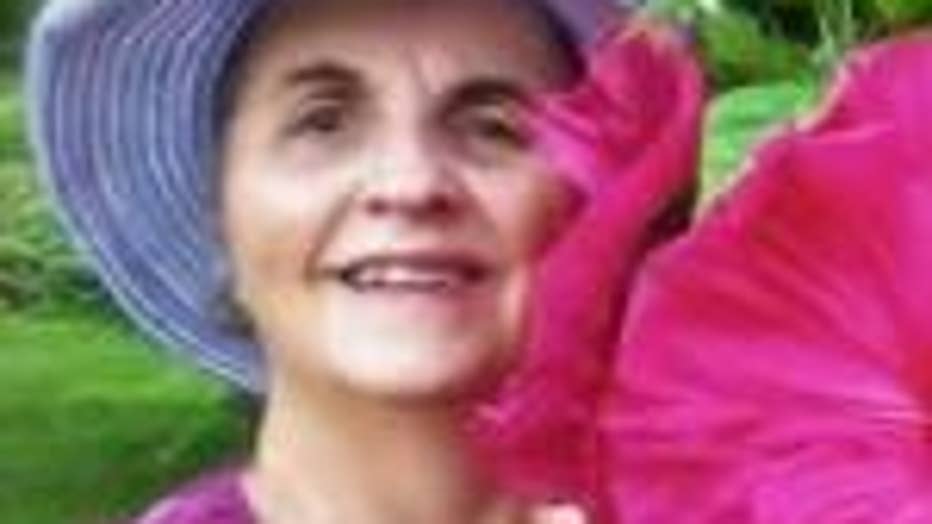 Linda L. McPherson, 69, of Arlington, the former head librarian in Darrington, died in the mudslide. Her husband, Gary "Mac" McPherson, 81, was sitting next to her in their house when the slide struck. He survived. (Photo: Obit)