Homes, small village flooded near Stillaguamish River in Snohomish County


ARLINGTON, Wash. -- Western Washington has been hit with the season's first widespread flooding just as travelers hit the road for Thanksgiving.

That Washington State Patrol is monitoring the situation along SR 530 in Arlington.




The National Weather Service issued flood warnings for Wednesday, urging caution as minor to moderate flooding along the Skykomish, Snohomish and Stillaguamish rivers is expected.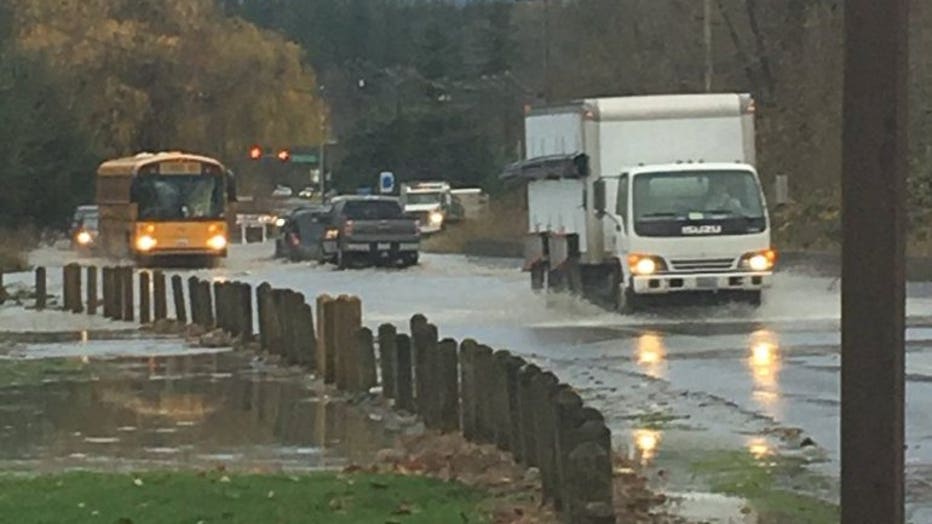 Click here to check the latest flood watches, warnings

Drivers are encouraged to stay away from Highway 530, as flooding has been reported near Twin Rivers Park and Arlington Heights Road.

So far, the Stillaguamish River has spilled over from the bank with at least 6 inches (15 centimeters) of water over the road.

Q13 News found several homes and cars in about two feet of water early Wednesday. The water levels began to recede while our crews were there along the banks of the Stillaguamish.

High water is expected in low-lying places near Granite Falls, Arlington and Stanwood.

The small village of Silvana, an area of about 1.5 square miles where about 90 people live, was also flooded due to the nearby Stillaguamish.






Skykomish River also spilled over its banks near Gold Bar.

Get the free Q13 News Weather app to use interactive radar, check the forecast hour-by-hour and get custom severe weather alerts.