Homeowners warn 'open house' attracts not only buyers, but burglars too


GRANITE FALLS  --  We all know an open house can attract a lot of potential buyers, especially in this market.  But it can also attract burglars, too.

Snohomish County Sheriff's deputies need your help tracking down a suspected burglar, caught in the act on surveillance cameras, during an open house in Granite Falls. Tonight the homeowners showed Jamie Tompkins how it happened, what he got away with and their warning for other homeowners.

"We picked the wrong time of year to try and sell the house, but we are getting some interesting people," says Allison Raduziner.  "It' hard enough having somebody walk in here and look at your home and judge it, but somebody going around and pilfering through, rifling through your stuff," says Allison.

Allison and her husband, Robert, say that's exactly what happened during a recent open house.  Their security cameras captured a man, pulling up to their home in a black sedan, just after their agent arrived.

"She was a little bit flustered, because he was so soon, and she opened up the door said 'Go on in', and she was setting goodies up downstairs," says Allison.

While the agent prepared for the open house downstairs, the man is seen on surveillance cameras, which are posted all around the home. He enters the master bedroom and starts going through the couple's drawers.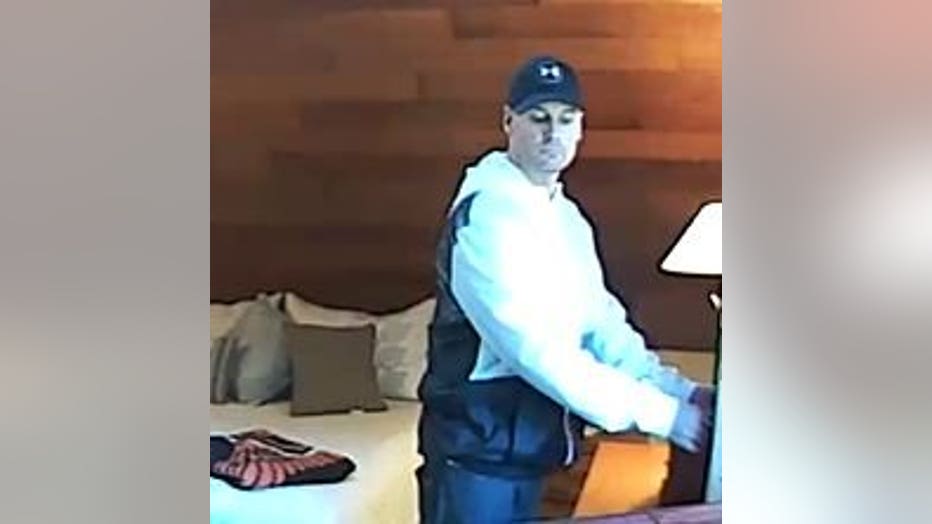 "He opens this up and he's looking inside of this and then he comes over here and he lifts this up and starts looking inside.  In here, I had a ring that is about a three carat diamond ring," says Allison.

Allison says the man stole the ring. But there's a catch.

"I did it as a test.  Friends of ours had a jewelry store and when they sold out on the jewelry store, we got some of those cubic zirconia five dollar rings.  I'd love to be a bug on the wall seeing him try to sell that at a pawn shop," says Allison.

Allison and Robert say their agent had a weird feeling about the guy and later discovered he gave her a bogus name and number, which is what led the couple to check their security cameras.

While Snohomish County Sheriff's Deputies investigate, Allison and Robert hope to warn other homeowners in the area.

"I think somebody needs to be with these people that are going through your house. I mean, they need to be monitored and, of course, one agent can't do all that," says Robert.

The Raduziner's say the burglary suspect is at least six feet tall, has a thin build, 170 to 190 pounds, around 40 years old, with dark eyes, an upturned nose and short hair.  He wore a hat and drove a black four door sedan.  Anyone with information should call Crime Stoppers of Puget Sound at 1-800-222-TIPS (8477).  You can remain anonymous and you could receive up to $1,000 if your information leads to an arrest. You can also submit a tip at www.P3Tips.com or by using the P3 Tips App on your cell phone.