Homeowner's friend shoots alleged intruder/robber, sends another fleeing


[trib_ndn vid=25660931]

LAKE STEVENS -- Police said two masked, armed men allegedly entered a garage of a home in the Lake Stevens area, confronted the homeowner and his friend there and allegedly attempted to rob them. But the friend was able to pull a gun out of his car and opened fire, hitting one of the suspects and prompting the other one to flee, police said.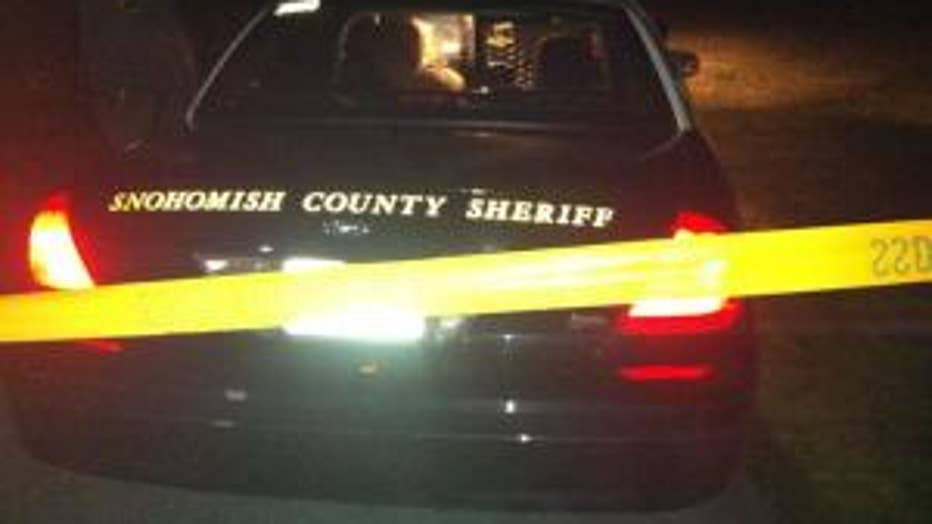 The Snohomish County Sheriff's Office said the shooting took place at a home in the 7000 block of 126th Drive NE.

"It is believed that two men, the homeowner and a male acquaintance, were in the garage when two males entered with their faces covered and attempted to rob them at gunpoint," the sheriff's office said in a news release.

"The acquaintance of the homeowner, a 33 year-old male, allegedly pulled a gun out of his car and shot one of the robbery suspects.  The other suspect fled.  The homeowner called 911.

"The wounded suspect, believed to be 41 years old, was taken to Harborview Medical Center with serious injuries.  The homeowner, a man in his 30s, was taken to Providence Hospital for medical evaluation," the news release said.

The homeowner was taken to the hospital for stress, deputies said, while investigators were questioning his friend, the shooter.

No names were immediately released.