Homeless man crashes stolen van through police precinct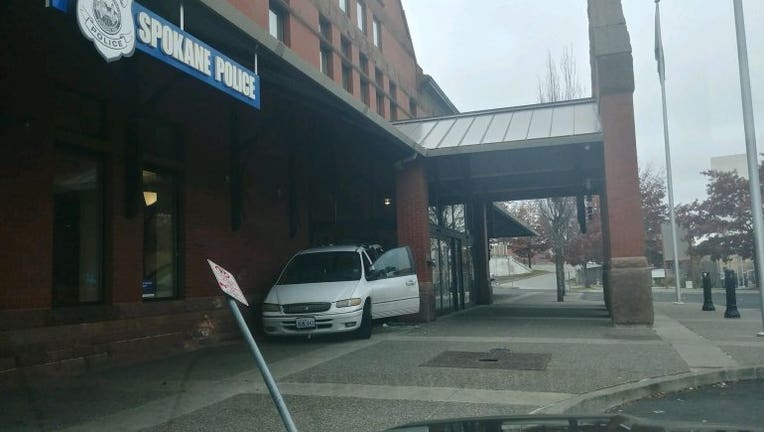 article


SPOKANE, Wash. -- A homeless man stole a van from a bakery and rammed it into a building. That building just so happened to be a police precinct.

Employees at Sweet Frostings Blissful Bakeshop in Spokane were loading a gingerbread house into a van early Sunday morning, when a man screaming profanity and threats approached.

The frightened staff retreated into the shop, leaving behind the gingerbread house, the van and the van's keys.

The man sped off in the van before crashing into the glass entrance doors of the Spokane Police Department's downtown precinct.

The man was arrested on suspicion of vehicle theft and felony harassment for threatening to kill the workers, among other charges.

The gingerbread house won the people's choice award in the Gingerbread Build-off competition at the Davenport Grand Hotel.