Homeless, loved 'Uncle Charlie' shot, left to die on Everett sidewalk; family pleads for justice


EVERETT, Wash. -- Everett Police are searching for the person who shot a homeless man on the streets of Everett and left him to die on a sidewalk.

The victim was Charlie Wall, 47.

Sheena Jensen says her Uncle Charlie lived on the streets of Everett for about as long as she can remember.  It was his choice to do so.  And while he didn't have much, she says, Charlie wouldn't think twice about giving you the shirt off his back.

"He wasn't just a homeless man. He was a loved man, who had a lot of family who loved him, who would do anything for him," says Sheena.

On Thursday night, Charlie's family would do anything for some justice.

"We're frustrated. We just want answers. Give us answers. Tell us why," says Sheena.

Everett Police say three men were seen walking by Charlie on Evergreen Way in the early morning hours of July 28.  Detectives say one man is a person of interest, seen walking away from the scene in grainy surveillace video. Investigators believe he started a confrontation with Charlie, then shot him and left him to die on the sidewalk.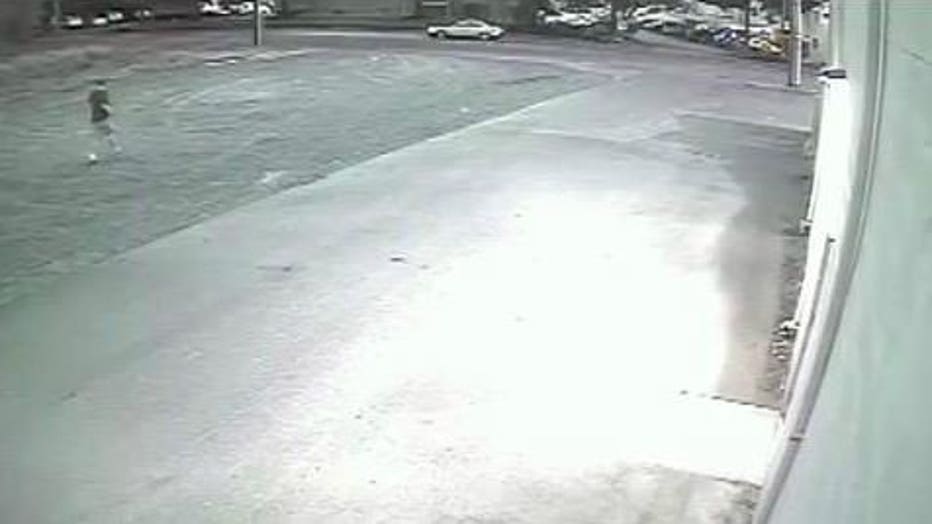 A "person of interest" in the murder of Charlie Wall, 47, of Everett


"He was shot in the back, murdered. The bullet went straight through his lungs and into the heart," says Sheena.

Sheena says Charlie had many titles.

"Just because somebody is homeless doesn't mean they don't have family that loves them," she says.

He was somebody's uncle.  He was somebody's brother.  And he was somebody's father.  Charlie was somebody.

"Everyone has their stories.  Charlie's wasn't over yet, but they took that away from him.  They took his story away and he deserved to finish this chapter," says Sheena.

She says her family won't rest until they know Charlie can rest in peace.

"My uncle deserves justice and we are not stopping and we're not going to stop until he is found," says Sheena.

Detectives say the person of interest in the surveillance video appears to be a white man, wearing light-colored shorts and a dark sweatshirt. Investigators say the other two men walking with him appeared to be much shorter and both wore dark clothing.  Anyone with information should call the Everett Police Department TIP LINE at 425-257-8450 or Crime Stoppers of Puget Sound at 1-800-222-TIPS.