Homeless hitchhiker uses hatchet to stop Tacoma man who called himself 'Jesus' from violent spree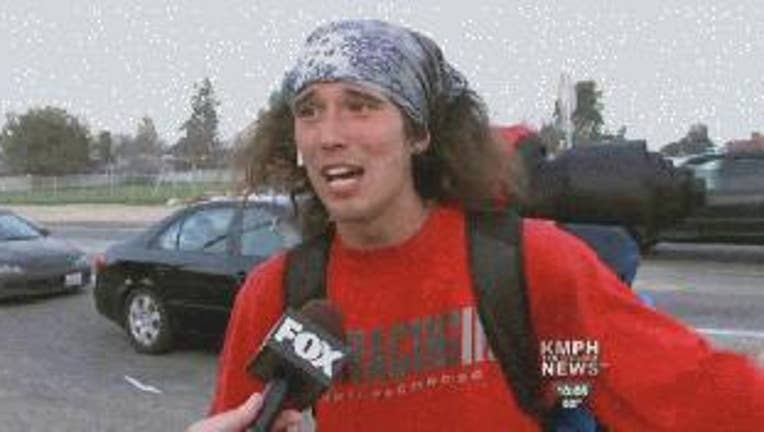 WPIX -- Meet Kai, the hitchhiker. He's being called a hero after stopping a deranged man – he hitched a ride with – from wreaking havoc on a neighborhood in Fresno, Ca. after the man deliberately crashed into a utility worker and attacked a woman.

In an interview with a local news station, Kai dramatically described the incident in a video that has since gone viral.

"He comes down driving this way, and he's like 'you know what, I've come to realize I'm Jesus Christ and I can do whatever I want to. Watch this' – bam!" Kai told KMPH FOX 26 reporter Jessob Reisbeck.



"And he smashed into this [expletive] guy right there and pinned him in between the truck."

When Tanya Baker and her daughter witnessed the crash,  they ran over to help and that's when the suspect identified as Jett Simmons, started to attack them. At that point, Kai said he knew he had to act quick.

"He runs up and grabs one of them. So I ran up behind him with a hatchet and was like smash, smash, Smaaa-ash!"

And smash he did, saving the woman's life who was only trying to be a good Samaritan. She suffered minor injuries.

Simmons, 54, remains in police custody on suspicion of attempted murder.

Watch the unedited version of Kai's now-infamous interview here.