Hip, hip, hooray! Zoo moved THESE endangered hoppers back to their native home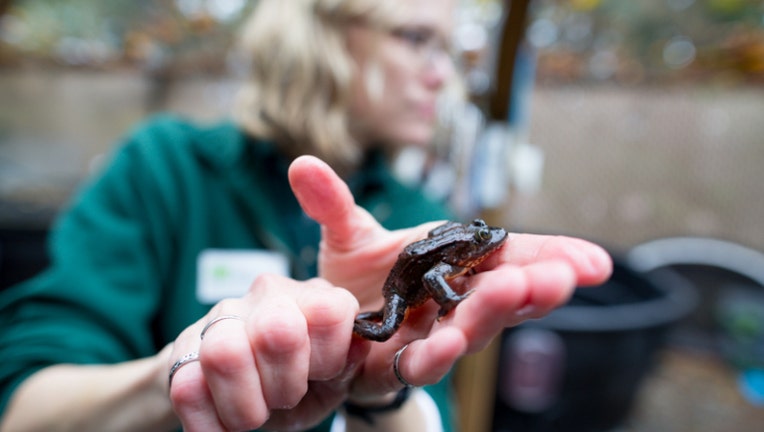 SEATTLE -- More than 500 endangered Oregon spotted frogs raised at the Woodland Park Zoo were released into marshy wetlands around Pierce County recently, the zoo announced.

The frogs were collected from wetlands as eggs and placed at the zoo for hatching and rearing for several months in a predator-free home as they transformed from tadpole to juvenile status, Woodland Park Zoo officials said. This gave them a bit of a head start, zoo officials said, making sure they are big enough to avoid predators.

Washington declared the Oregon spotted frog an endangered species in 1997,. In August, the frog was listed as a threatened species under the Endangered Species Act.

The frog has historically ranged from southwestern British Columbia to northeastern California, but scientists have seen populations plummet in recent years, the zoo said. The native amphibian has lost ground to habitat loss from draining and development, disease and the introduction of invasive species such as the American bullfrog.

The Oregon spotted frog recovery project began in 2007. "This conservation recovery project gives hope for the precious frogs to recover," said Dr. Jennifer Pramuk, a curator and reptile and amphibian expert at Woodland Park Zoo. "Helping to save species takes many, many hands on all levels."

More than 5,000 frogs have been released since the program began.