Hiking tragedy: Friends cannot save 18-year-old as he falls into raging creek, is swept away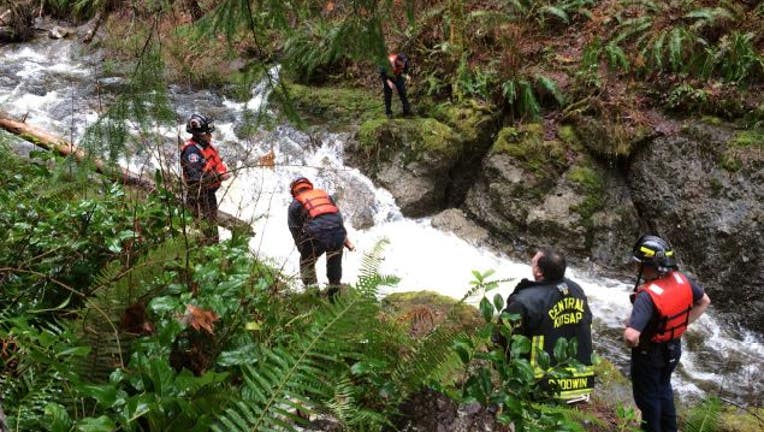 article


SILVERDALE, Wash. -- An 18-year-old Seabeck man died Monday after he fell into the raging waters of Big Beef Creek  and was swept downstream, the Kitsap County Sheriff's Office said.

Lucas Earl Weaver was hiking with three friends when witnesses said he slipped on partially submerged rocks while attempting to cross Big Beef Creek, about a mile and a half downstream from the spillway that empties water out of Lake William Symington in central Kitsap County.

Weaver's friends tried to save him by grabbing hold of his backpack, but his pack slipped off, and Weaver was swept downstream in the raging water to a waterfall, where he became trapped, the sheriff's office said.

In addition, Weaver was wearing fishing waders, which quickly filled with water and acted like an anchor that pulled Weaver under the water, the sheriff's office said.

Weaver's body was recovered about 45 minutes after the initial emergency dispatch.

Lake Symington is about 5 miles southwest of Silverdale, close to the community of Seabeck.