High wind, rain, and snow arriving today in Western Washington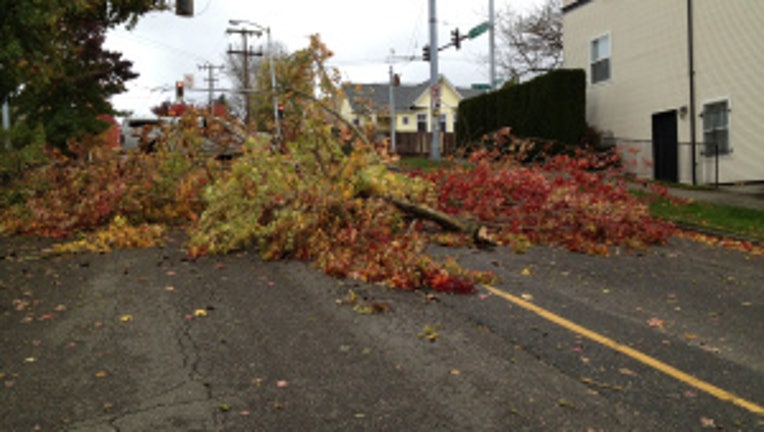 article
SEATTLE - Hold on to your hats, bumbershoots and just about everything you're carrying, if you're going outside Saturday.  That National Weather Service has issued gale advisories for the Washington coast, and in Seattle, winds expected to range from 20 to 35 mph, with gusts to 45 mph, the Seattle Times reported.  November is typically Seattle's wettest month.  The brunt of the storm is expected to hit Skagit and San Juan counties with winds of 40 mph, gusting to 60 mph, the weather service reported.

Snow is forcast for the Cascades mountains, starting Saturday afternoon, with the snow level falling to about 3,000 feet.  On Sunday the snow level is expected to drop to around 2,500 feet.  The montain passes could get up to 6 inches of snow over the weekend with Mount Rainier and Mount Baker getting up to about a foot of new snow.

Thousands of Western Washington homeowners and businesses were without power on Saturday morning, according to Seattle City Light and Puget Sound Energy.  There were dozens of reports of trees down on power lines, causing the power outages.