High schooler overcomes loss of foot to excel at lacrosse


SEATTLE -- Cooper Woolston is a captain on the Nathan Hale high school Lacrosse team and grew up playing every sport in the book. But Cooper fell in love with lacrosse.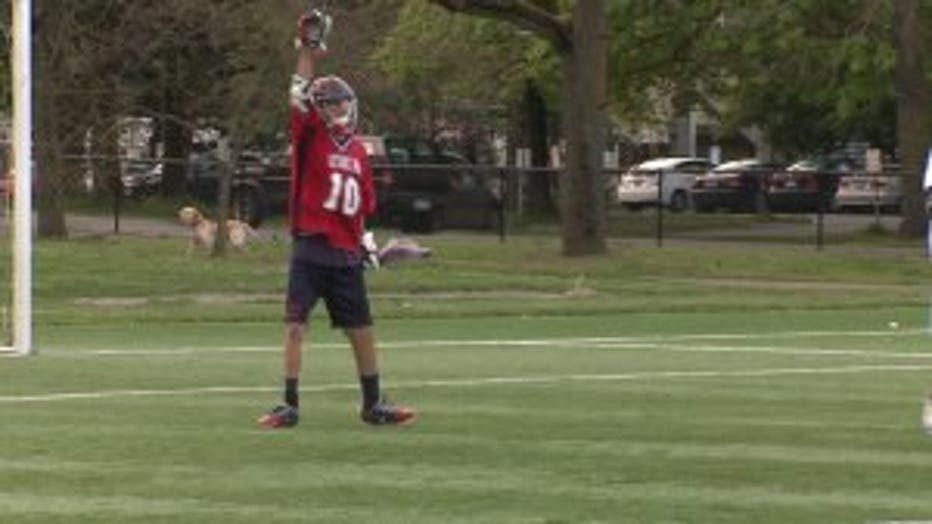 "It's not like anything I played before….it's a blend of a lot of different sports it takes a different skill set," said Cooper Woolston.

A skill set that Cooper has mastered. The senior is one of the top scorers in the Metro league and has helped his team reach first place in their division.  They're also serious contenders for the state championship. "I've played for a long time and I consider myself a student of the game. I like to think I know where to be and when, just kind of an opportunistic player I think, said Woolston.

Perhaps more important, Cooper has learned not to let anything stand in his way.  Including the fact he only has one foot. "There's no real name for it, it's just my foot didn't totally form so made the decision to remove it so I'd be able to wear a prosthetic," said Woolston.

For Cooper, it's just a part of life, but it's made him stronger in ways that have nothing to do with sports."If you face a problem just try and adapt to it in a different way if its not working try another solution rather than just quitting or giving up," said Woolston.

"Cooper goes through the same drills, the same sprints as all these guys. He leads our team and its very inspirational, said Nathan Hale Lacrosse head coach Drew Snider.

"I think I've progressed further in ways I wouldn't have otherwise cause as a lacrosse player I try to work on things that I can work on. My speed is something I can't work on so I've worked on a lot of other things I think I probably wouldn't have as much," said Woolston.

And as Cooper closes out his senior year, he's accomplished something most high school athletes don't.  He's going on to play at Swarthmore College in Pennsylvania.

"Coop has the ability just to be composed, calm down and kinda see the game, the plays for really what it is and he's always in the right spot, he's just really learned the game which is why he's so successful," said Snider.

"I just see myself as another kid playing lacrosse and its, getting the opportunity to play next year and excited about it," said Woolston.