High schooler hooks less fortunate classmate up with rare Air Jordans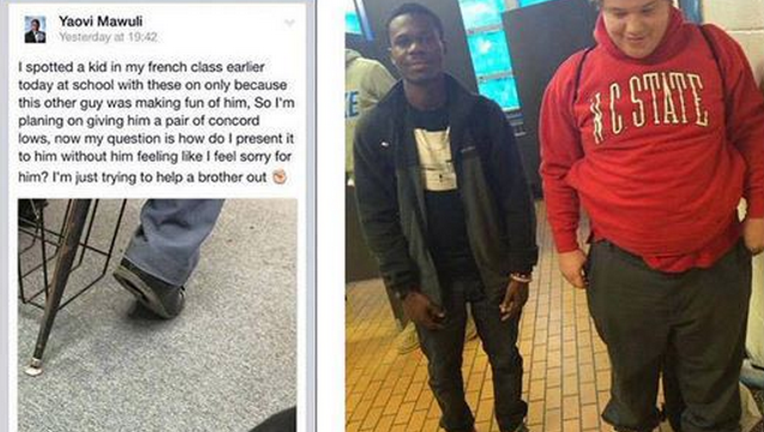 article


McLeansville, N.C. -- Talk about spreading some Christmas cheer.

Yaovi Mawuli, a student at Northeast Guilford High School in North Carolina noticed that a fellow student had sneakers that were worn down and other kids were teasing him, FOX 8 reports.

Rather than join in the teasing, Yaovi decided to help his classmate. He said the kid, Jared, didn't deserve to be ridiculed.



"Jared's a good guy," Yaovi said. "He comes to class and doesn't bother anyone."

Yaovi bought Jared a pair of "Concord" Air Jodan 11 Lows to show his support. The story of giving quickly went viral.

Now, the two are friends.

For more on this story, click here.