High school students release new lip dub video in honor of 12th Man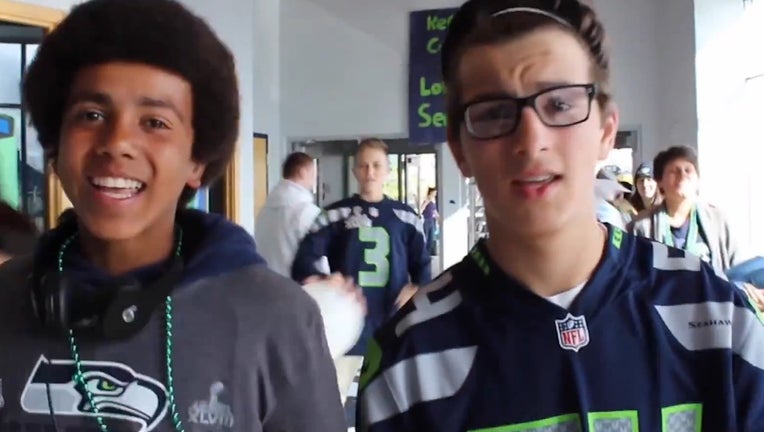 EVERETT, Wash -  Everett High School students have produced a lip dub video for YouTube honoring the Seattle Seahawks and the 12th man.

"A lot of thanks to all those who helped plan and participated in this," wrote the student who posted the video on YouTube.  "I hope you enjoy watching this just as much as we enjoyed filming it."

The video was directed and edited by Liza Wagner, filmed by Terence Starzl and inspired by Megan Canonical.