High school student in critical condition after crash in Kent


KENT -- A horrific early-morning car crash sent three people to the hospital,  with one of the victims being a 16-year-old Kentridge High School student. He was at Seattle's Harborview Medical Center on life support.

Kent police originally said the boy didn't survive the crash but then later corrected the information to say he was alive. That error that sent kids and staff at Kentridge into a roller-coaster of emotions.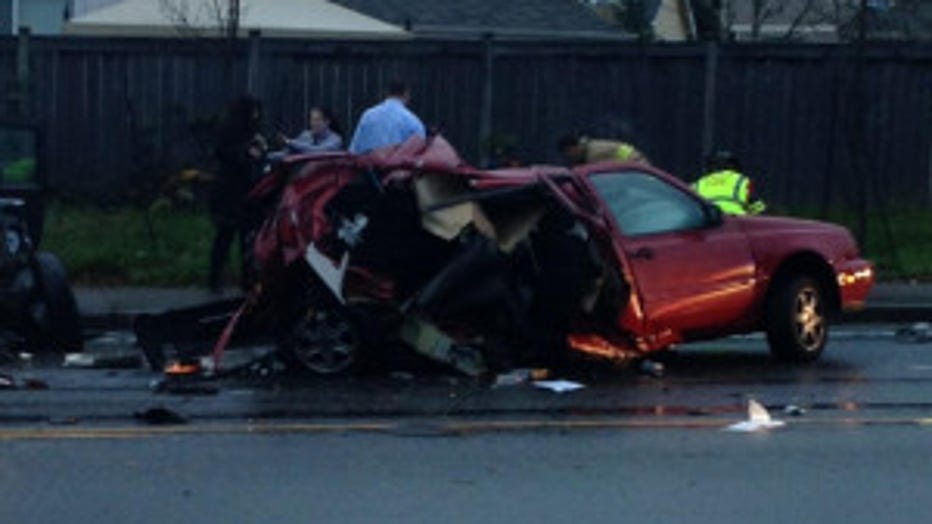 "It's an up and down," said Chris Loftus with the Kent School District. "Our young man is still alive and we can hold onto our hopes and his family can hold onto hopes as he's holding on."

The crash happened early Tuesday morning as most students were traveling to school. Kegan Briggs watched medics working hard to save the teen's life.

"I witnessed them giving CPR," said Briggs. "It was totally on my mind all day at school, I couldn't really concentrate."

Kent police closed down 208th Street to cars for several hours as they investigated the accident.

Police say a driver pulling out onto 208th Street collided with the 16-year-old driver. That crash sent the high school student's vehicle careening into the opposite lane of travel and crashing into another car.

School officials sent letters home with kids explaining what happened. There were extra counselors at school helping students and staff cope with the aftermath of the accident.