High-risk sex offender who was missing in King County -- caught in California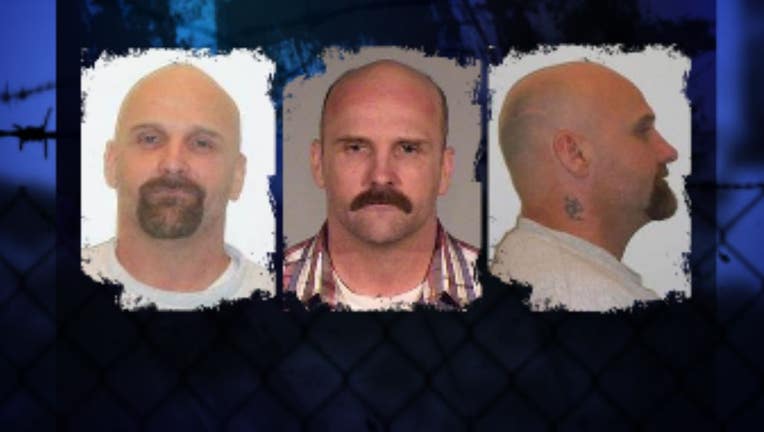 FUGITIVE CAPTURED November 29, 2014 -- Terry Barnett was arrested in Bakersfield, California and booked into the Kern County Jail on Saturday. FUGITIVE WANTED November 27, 2014 -- After being featured in early 2013 and caught a couple months later in Georgia, Terry Barnett is now wanted by the Department of Corrections for failing to register as a sex offender in King County.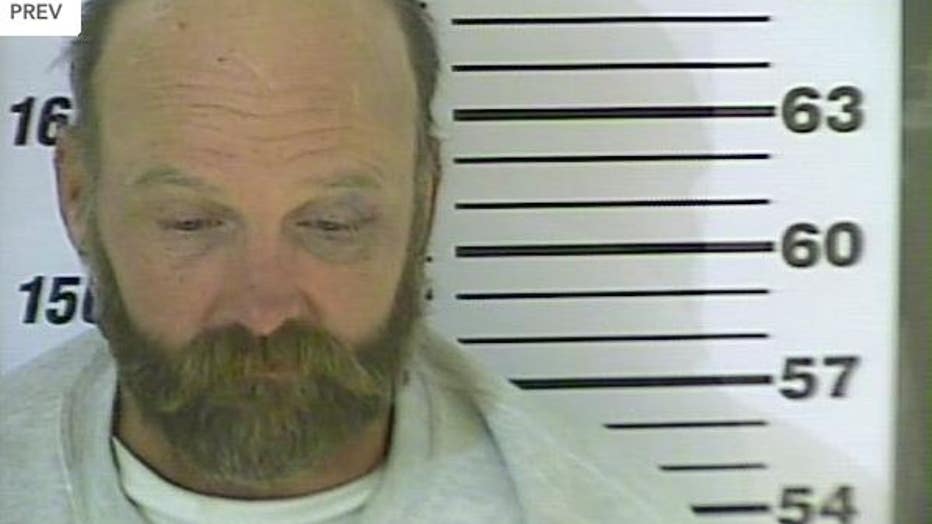 TERRY BARNETT: Georgia mugshot Booking photo from Chatham County Jail
FUGITIVE CAPTURED March 15, 2013 -- Police in Savannah, Georgia say a St. Patrick's Day party-foul is what got missing level three sex offender, Terry Barnett, caught. Police say Barnett was supposed to have a wristband in the riverfront area he was boozing in -- but he was band-less. Cops called him out on it, and say he flipped out --  throwing his drink at one of the officers, and refusing to give his name or any information. He was arrested for Disorderly Conduct and Obstruction, then police pulled up his warrants out of Washington. Barnett is still in jail in Chatham County, Georgia, where he's being held for extradition back to Washington State.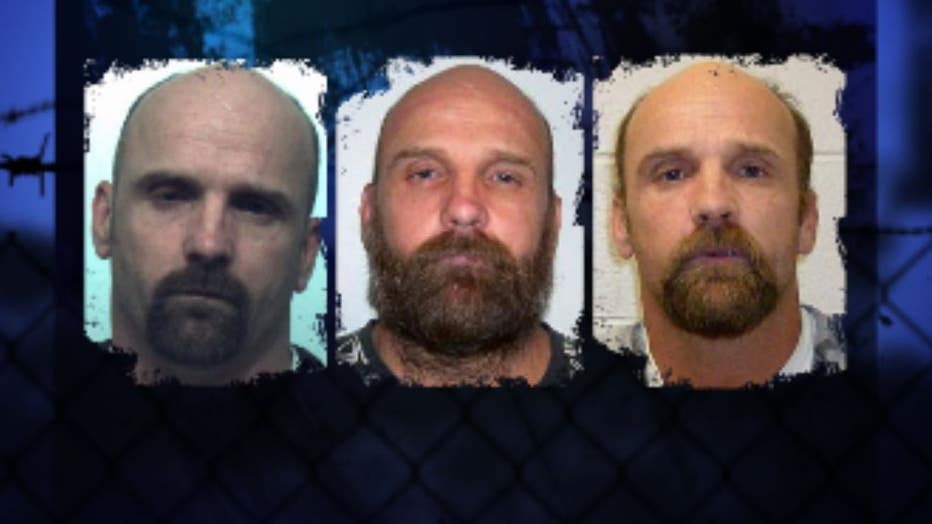 WANTED BY DOC IN BENTON COUNTY Jan. 25, 2013 -- A tattooed-terror, and dangerous child predator who just struck -- has gone off the grid in the Tri-Cities. Convicted sex offender, Terry Barnett, is a 'level three' -- the worst of the worst -- busted for 'aggravated prostitution', and a sex crime against a teen just last year, where he tried to get a 15 year old boy to have sex with him outside a nightclub. After the boy said 'no', Barnett tried getting the boy to show his genitals, or let Barnett touch them. Now, he's failed to register as a sex offender in Benton County -- and it isn't the first time he's gone on the run. "The last time Terry went missing, we was in a park, acting crazy, wailing his arms around, and asking strangers for beer," says DOC Ofc. Christina Lacy. "When the cops finally contact him, he tells them that the "Afghan War is coming to the Tri-Cities". It actually took 4 officers to arrest him because he was so strongly resisting them." Barnett has an extensive criminal history that spans past sex crimes. Here are the details on TERRY BARNETT: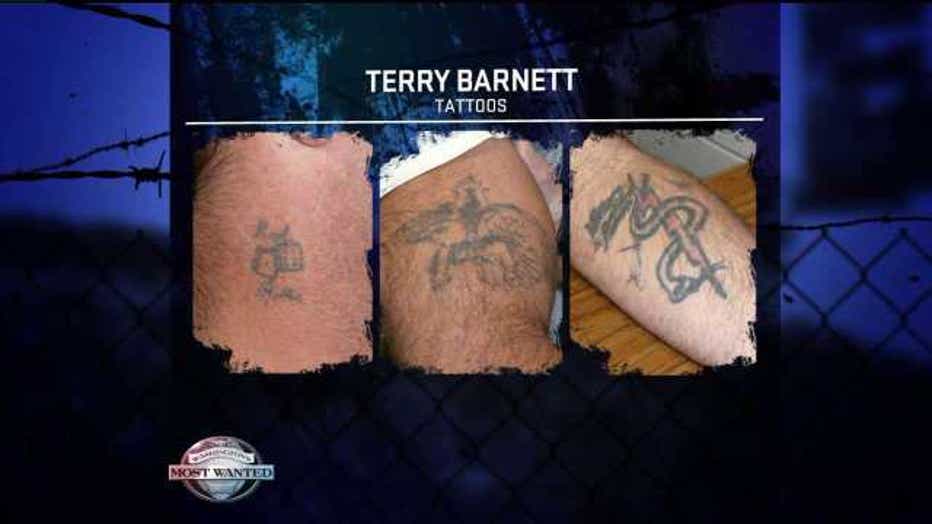 Tattoos include:
That snake tattoo is definitely fitting, because this 'worst of the worst' sex offender is definitely slithery. If you know how to get this missing child predator back on the map in Benton County, call an anonymous tip into: CRIME STOPPERS: 1-800-222-TIPS You must call the Crime Stoppers hotline with your tip to be eligible to receive a cash reward for information leading to a fugitive's arrest. CLICK HERE for information on how to TEXT A TIP to Crime Stoppers.