High court puts same-sex marriage on hold in Utah
WASHINGTON -- Marriage licenses for same-sex couples in Utah can no longer be issued, after the Supreme Court on Monday ruled in favor of the state's request to temporarily block the impact of a federal judge's recent ruling striking down as unconstitutional a ban on gays and lesbians from legal wedlock.

U.S. District Judge Robert Shelby said in December the state's law "conflicts with the United States Constitution's guarantees of equal protection and due process under the law."

The issue on enforcement is tricky since hundreds of marriage licenses have already been issued by some Utah counties in the nearly two weeks since the decision was announced.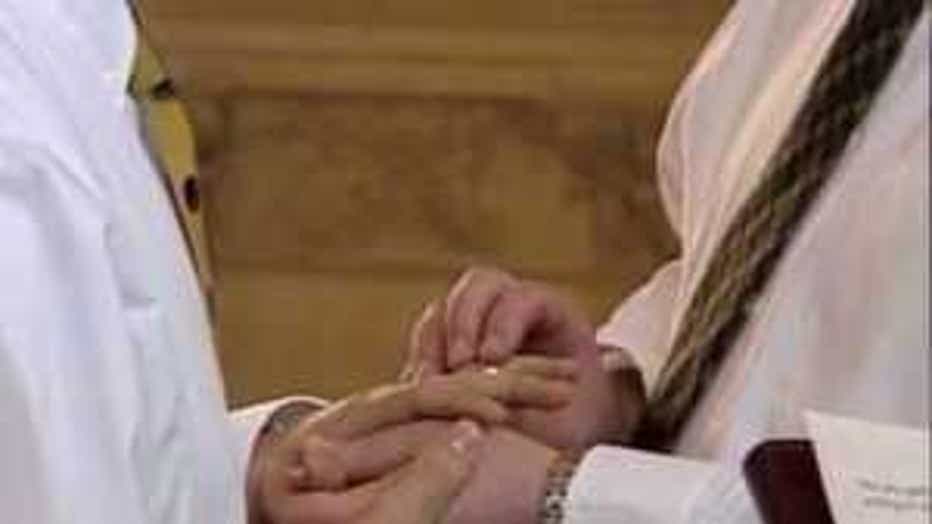 Voters there approved a law banning same-sex marriage in 2004.

Monday's action on the enforcement question is temporary and does not offer the final word on the constitutionality of the state's ban on same-sex marriage.

A Denver-based federal appeals court will take up the larger issues on an expedited basis in coming weeks, but in the meantime has allowed those marriages to continue.

"Despite today's decision, we are hopeful that the lower court's well-reasoned decision will be upheld in the end and that courts across the country will continue to recognize that all couples should have the freedom to marry," Joshua Block, attorney with the American Civil Liberties Union, said in a statement.

For more on this CNN story, click here.