Hidden hardware store thief: Video, photos tell tale of crook's sneaky night in Lacey Lowe's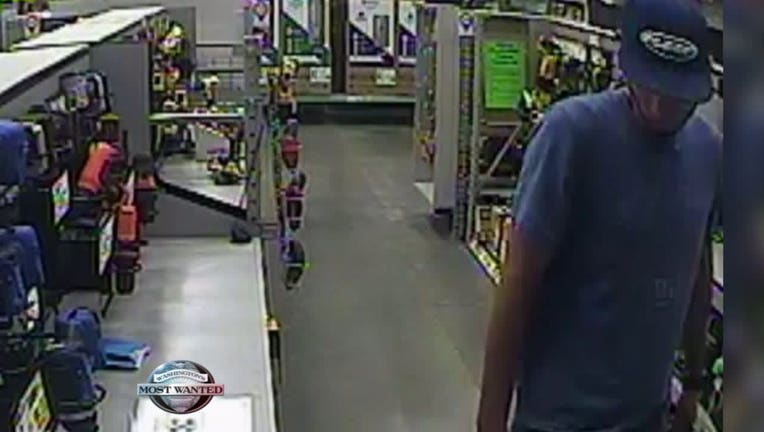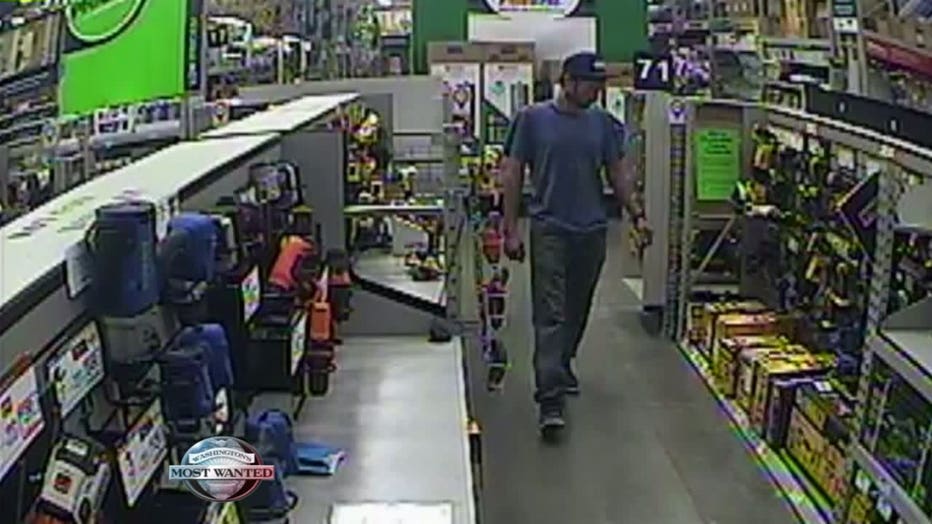 LACEY, Wash. - Lacey police are asking for the public's help to identify this thief at the Lowe's store on Corporate Center Lane SE on July 29th.

Det. Jimmy Williams said the suspect is first seen on surveillance cameras entering the store before it closed at 9:45 pm.

He is white with brown hair and has some facial hair. He is wearing blue jeans, a blue t-shirt, a baseball cap with a distinct logo and tennis shoes with a white border.

He enters the Garden Center and is not seen again until 12:34 a.m., when he breaks into the register.

Police assume he had been hiding inside the store.
He took off his shirt and was using it to cover his face but is wearing the same baseball cap and wearing the same shoes.




The suspect goes all over the store's office area where he finds a jacket and puts it on.

He eventually flees through the break room after breaking into and stealing the money from the U-Scans.

If you have any information about his identity or where officers can find him, call Crime Stoppers of the South Sound at 1-800-222-TIPS (1-800-222-8477).

You can also download the P3 app to submit your tip from any smartphone. Crime Stoppers will pay up to $1,000 and remember, you never have to leave your name.