Hidden golden ticket in Seattle the answer to your dreams?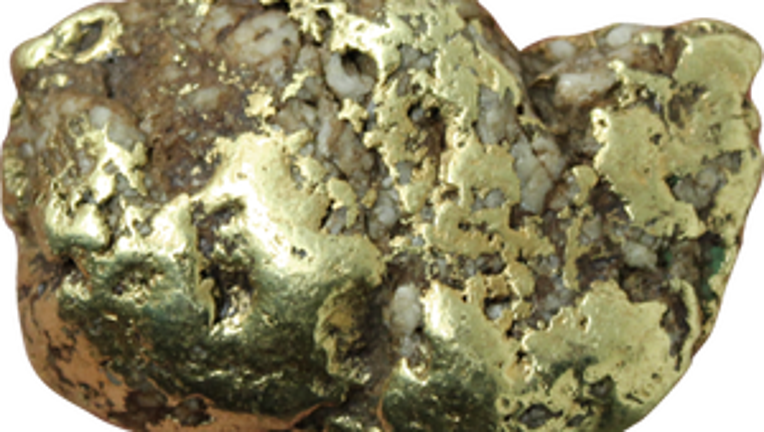 article
SEATTLE -- Seattle treasure hunters are in luck. Somewhere, someplace in Downtown Seattle, a golden ticket worth $10,000 is waiting to be found.

A promotion run by Alaskan Brewing Company called "Gold Rush" offers a chance for hunters to find a ticket to be exchanged for a real, $10,000  gold nugget. Clues to its location will be released every Friday between July 12 and August 9 on KISW, and posted in partner locations around Seattle.

Here are the Gold Rush rules:

1. The Alaskan Brewing Co. Gold Rush treasure is hidden somewhere in Downtown Seattle on public access property, in a safe location for treasure hunters to search. Hunters are asked to please not trespass or damage private property while hunting the treasure. The treasure will never be hidden in a cemetery, respectfully.

2. Should the treasure be found prior to the first clue given over the air, the treasure hunt becomes void. Once the treasure is hidden, Alaskan Brewing Co. and KISW cannot be held responsible for maintaining the integrity of the area surrounding the treasure.

3. Clues cannot be obtained by phone from sponsoring merchants or KISW. Clues can only be obtained by listening to KISW or you may stop in at each participating location and copy down the complete list.

4. Sponsoring merchants and their employees are eligible and are encouraged to participate in the treasure hunt, as they have no clear advantage.

5. Alaskan Brewing Co. and KISW employees and their immediate family members are not eligible to participate in the treasure hunt or win the treasure.

6. You must be 21 years of age or older to claim the Alaskan Brewing Co.  $10,000 Gold Nugget.

7. The weekly bonus clues are assigned exclusively to two particular stores and are not to be used or posted by any other sponsoring store.

8. Each Friday by 12 NOON, the weeks' clues will be posted at the sponsoring locations.

9. Upon finding the Alaskan Gold Nugget, you have 48 hours in which to contact and turn in the certificate to KISW or the contest is void.

Good luck, treasure hunters! For more information on the Gold Rush, click here.