He's only 10 years old? Little boy's response to girl's question of 'Do you like me?' is unbelievable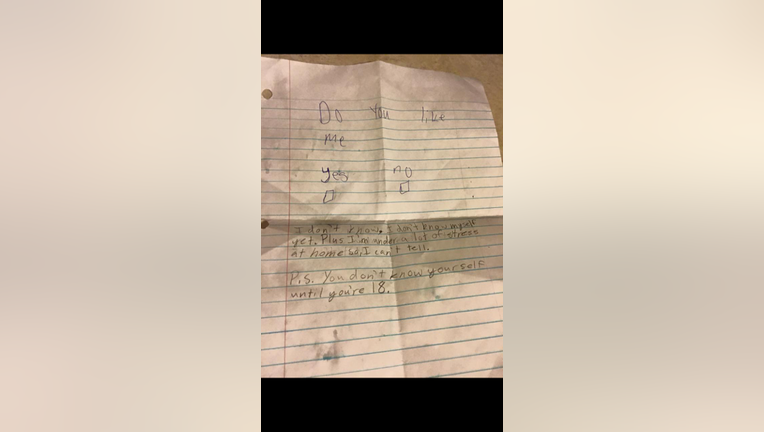 FRESNO, Calif. -- Check 'yes' if you like me or 'no' if you don't.

A 10-year-old girl wrote a note to a little boy in her class after she noticed he was staring at her all the time.

That note has gone viral after the response she received.

The girl's mom, Brandi Findley, told ABC News,  "I thought it was brave of her to just not worry about it and go get the answer."

The fifth grade boy's answer: "I don't know. I don't know myself yet. Plus I'm under a lot of stress at home, so I can't tell. P.S. You don't know yourself until you're 18."

Findley thought the note was so cute that she posted it on her Facebook page.