Kitsap County deputies say 'prolific' car theft suspect found asleep at the wheel in Yakima
Yakima, WASH - Kitsap County Sheriff's deputies ay Brandon Ervin was found passed out in a stolen Dodge Ram pick-up truck in the city of Yakima at about 10:00 am on Saturday. 
According to Yakima Police, medics were dispatched to check on him and found Ervin passed out, slumped over the wheel of the truck. The truck was reported stolen out of Federal Way. The truck was running but not in gear. When medics woke Ervin up, he tried to put the truck into gear and leave again but medics were able to remove the keys this time, preventing his escape.
Officers from Yakima Police responded and took Ervin into custody for his outstanding warrants. He was booked into the Yakima County jail on his plethora of warrants as well as a new charge of being in possession of another stolen vehicle.
There was a woman with him who was released at the scene.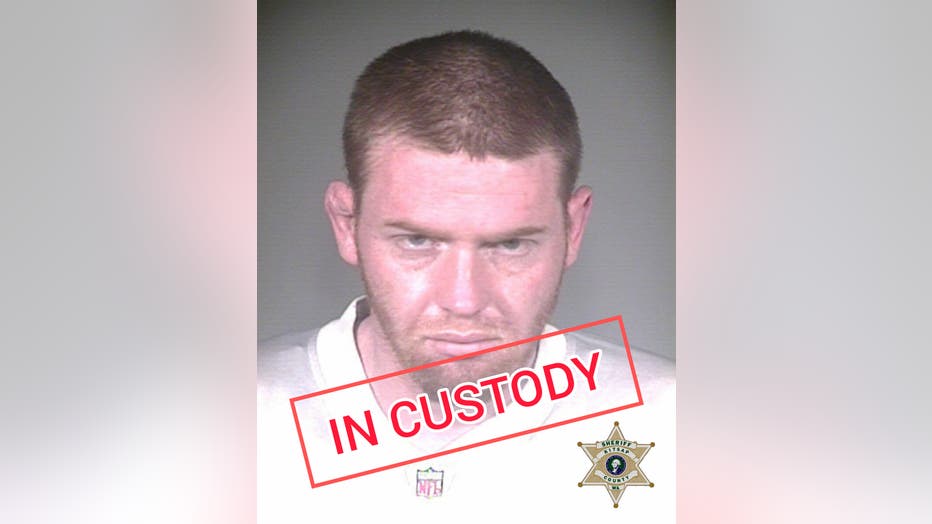 Kitsap County fugitive Brandon Ervin arrested in Yakima 
ORIGINAL: 
Kitsap County Sheriff's Deputies are looking for a man they say is a prolific car thief, who recently rammed a stolen vehicle into parked cars, including a patrol vehicle. 
Deputies say 26-year-old Brandon Charles Ervin is a transient who mostly lives in vehicles he stole. He has been seen all over Kitsap County, and favors Honda's, but will probably take anything, deputies say.
On Feb. 8, deputies found him in a car and tried to contact him. Ervin rammed into a Kitsap County Sheriff's deputy's vehicle while before escaping, deputies said. 
He sped away from the scene, but was several yards from a school, deputies said. Deputies did not chase him because, at that point, it would have been a danger to the public.  
Ervin is also suspected of several other car thefts, including one that left him and another driver in serious condition after a high-speed crash in November 2021. He was taken to the hospital after that crash but not booked.
In another instance back in January, Port Orchard police were notified that there was a stolen vehicle in a Goodwill parking lot. The driver, who police say was Ervin, rammed the stolen car into a patrol vehicle and hit other cars before making his escape. 
"We are looking hard for Brandon Ervin, who is a prolific car thief in our county, has been very active lately. He's a menace. We need to get him into custody.  We have several warrants out for his arrest and we need to find him and get him off the streets," said Kitsap County Sheriff's Lt. Ken Dickinson.
However, police say they were unable to pursue Ervin after he drove off due to new Washington laws. 
"Prior to the house bills passing, that would have been something that we could have pursued. But we always have to take into account what the risk is to doing that to the public," said Port Orchard deputy police chief Donna Main. "I know for sure we couldn't that day because of the new house bill. It's frustrating."
In 2021, Washington's legislature modified police accountability laws. Some changes included not allowing officers to start a high-speed chase to catch low-level crimes like car theft or shoplifting. The law also said if a person is a suspect of a violent crime, police can only chase if there is probable cause the person committed the crime.
"We've had a lot of suspects that probably did the crime walk away. And then we find out all the pieces to that and then we're like, well, that was our person. But we had to let them go because we didn't have probable cause at the time," said Main.
Law enforcement officials say Ervin is just a small part of a larger problem involving car thefts in western Washington.
The Puget Sound Auto Theft Task Force just recently released new numbers highlighting the growing problem of car thefts. In King County, 1,455 vehicles were stolen in January alone. In Pierce County, more than 905 vehicles were stolen in January, which is down slightly from the 915 in December. 
In Kitsap County, where Ervin is usually found, thieves stole more than 190 vehicles in January, which is up from 151 in December and an even smaller 86 in November of 2021. 
"We have had a rash of car thefts in our county, which many other counties have been having. He's involved in many of those. He's been running away from us routinely," said Dickinson.
Ervin is a white man with red hair and a beard. He is about 6'01" and weighs around 170 pounds. He has the words "Beautiful Struggle" tattooed on his right arm and has a crown tattooed on his left hand. 
If you spot him, call 911 or send an anonymous tip through the P3 Tips App. You could get a cash reward of up to $1,000 for information that leads to an arrest.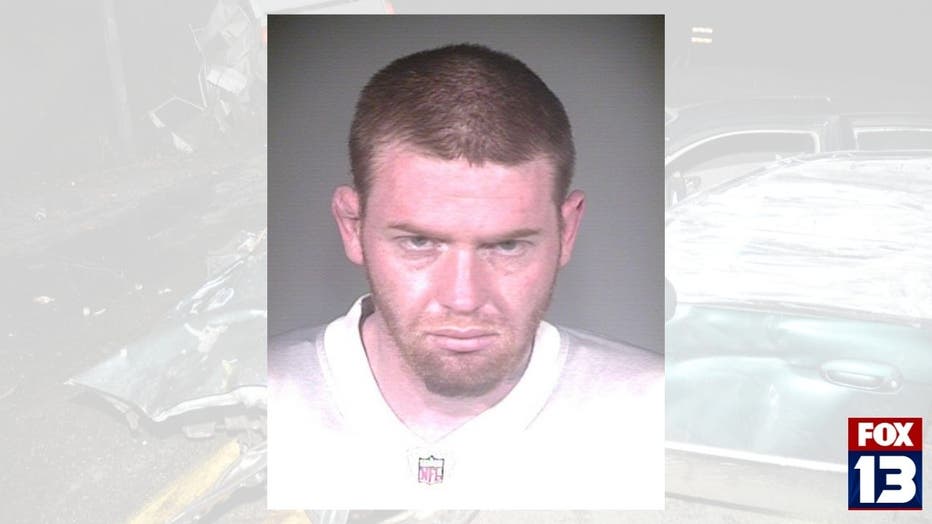 Get breaking news alerts in the FREE FOX 13 Seattle app. Download for Apple iOS or Android. And sign up for BREAKING NEWS emails delivered straight to your inbox.
Stay connected with FOX 13 News on all platforms:
DOWNLOAD: FOX 13 News and Weather Apps
WATCH: FOX 13 News Live
SUBSCRIBE: FOX 13 on YouTube
DAILY BRIEF: Sign Up For Our Newsletter
FOLLOW: Facebook | Twitter | Instagram