Heroes or criminals? Trump pardons 2 Oregon ranchers


SALEM, Ore. (AP) — Rugged individualists to some, dangerous arsonists to others, a father and son who were convicted of intentionally setting fires on public land in Oregon were pardoned Tuesday by President Donald Trump.

The move came years after the convictions of Dwight and Steven Hammond, part of a family in the high desert of eastern Oregon known for its generosity and community contributions.

"Our family is grateful to the president and all who worked to make this possible," the Hammond family said in a statement.

Nevada rancher Cliven Bundy, a well-known figure in the battle over public land, welcomed the pardons, saying the Hammonds were victims of federal overreach.

"Now we've finally got a president of the United States who is paying attention to what is going on," Bundy said.

Jamie Rappaport Clark, president of the group Defenders of Wildlife, countered that the Hammonds were convicted of arson, a serious crime.

"Whatever prompted President Trump to pardon them, we hope that it is not seen as an encouragement to those who might use violence to seize federal property and threaten federal employees in the West," Clark said.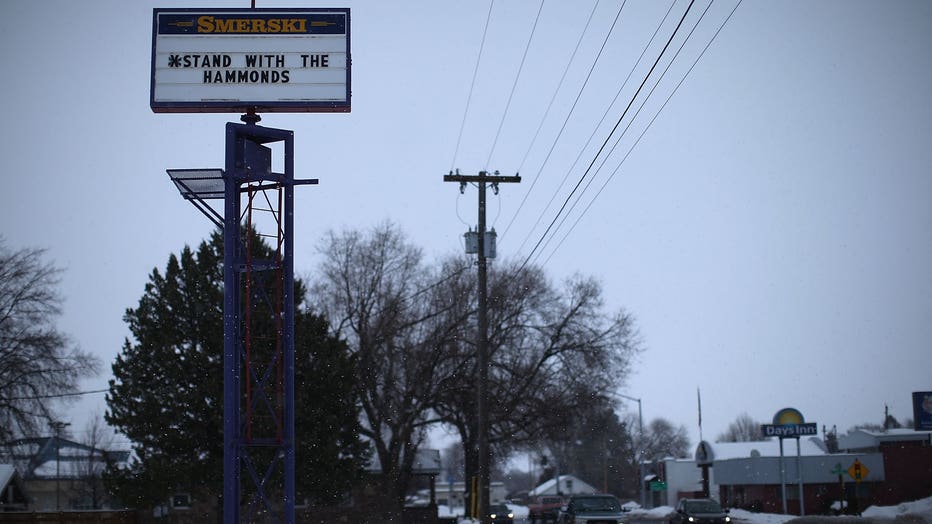 Federal prosecutors painted sinister portraits of the Hammonds at their trial.

Witnesses testified that a 2001 arson fire occurred shortly after Steven Hammond and his hunting party illegally slaughtered deer on federal Bureau of Land Management property.

One said Steven Hammond handed out matches with instructions to "light up the whole country," and another testified that Hammond barely escaped the roaring flames.

The fire burned 139 acres of public land and destroyed all evidence of the game violations, the U.S. attorney's office said.

The jury also convicted Steven Hammond for a 2006 blaze that prosecutors said began when he started several back fires, violating a burn ban, to save his winter feed after lightning started numerous fires nearby.

The Antiterrorism and Effective Death Penalty Act of 1996 called for mandatory five-year sentences for the convictions. But U.S. District Judge Michael R. Hogan said such a lengthy sentence "would not meet any idea I have of justice, proportionality ... it would be a sentence which would shock the conscience to me."

Hogan instead sentenced Dwight Hammond to three months in prison and Steven Hammond to a year and one day. However, in October 2015, a federal appeals court ordered them to be resentenced to the mandatory prison time.

The new sentences became a cause celebre for those who oppose federal control of public lands, leading to the armed occupation of Malheur National Wildlife Refuge in Oregon for 41 days in 2016.

One occupier was shot dead by Oregon State Police. They say he reached for a pistol at a roadblock.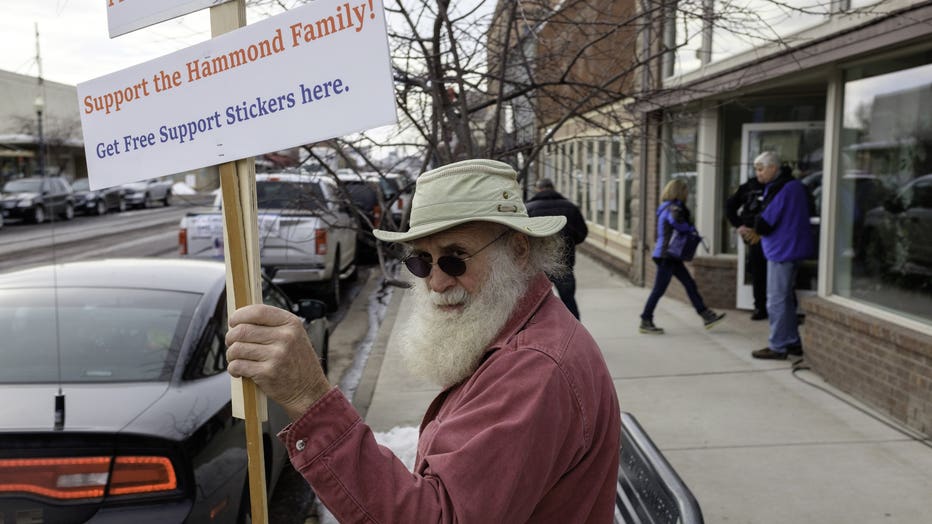 Kim Rollims, 64, holds a sign in support of the Hammond Family in front of the Harney County Chamber of Commerce January 27, 2016 in Burns, Oregon.Authorities called January 27, 2016 on anti-government protesters refusing to leave a US federal wildli


The U.S. attorney for Oregon, Billy Williams, justified the mandatory sentences, saying they're "intended to be long enough to deter those like the Hammonds who disregard the law and place firefighters and others in jeopardy." Williams declined to comment on the pardons.

Dozens of armed people, many from out of state, who occupied the refuge near the Hammond ranch said the father and son were victims of federal overreach. They changed the name of the refuge to Harney County Resource Center, reflecting their belief that the federal government has only a limited right to own property within a state.

Ammon and Ryan Bundy, two sons of Cliven Bundy, and five other defendants were acquitted in 2016 by a federal jury in Portland on charges stemming from the takeover.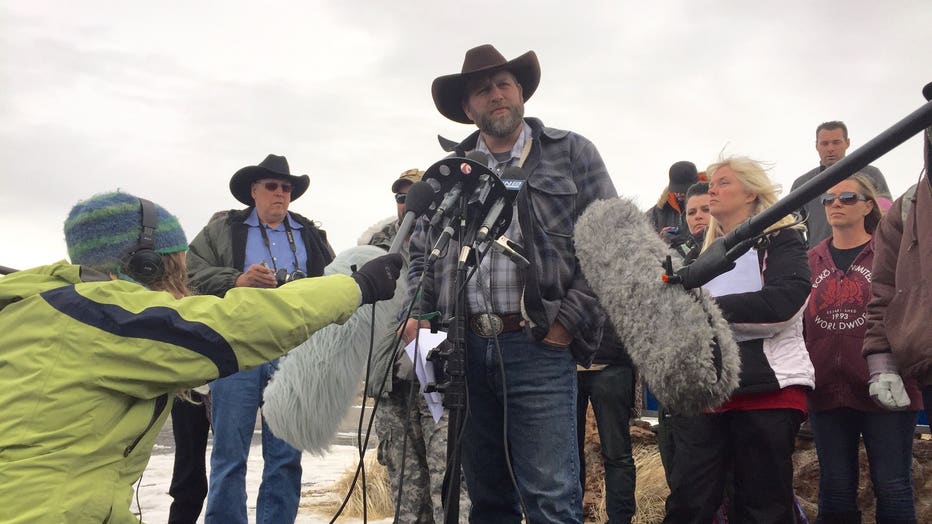 Ammon Bundy addressed the media today on day 12 of the occupation of Mahleur National Wildlife Refuge by anti-government protesters. He continues to call for the release of ranchers Dwight and Steven Hammond who are serving time in prison for arson.


In a statement Tuesday, White House press secretary Sarah Sanders called the five-year sentences for the Hammonds "unjust."

"Justice is overdue for Dwight and Steven Hammond," she said.

Lyle Hammond, another of Dwight Hammond's sons, said Tuesday that his father and brother have been released from a federal prison south of Los Angeles but he didn't know their whereabouts.

Republican U.S. Rep. Greg Walden of Oregon said Trump's action is "a win for justice, and an acknowledgement of our unique way of life in the high desert, rural West."

Oregon Wild, which works to protect and restore Oregon wildlands, wildlife and waters, sees a darker impact from the pardon.

"From the Bundys to logging and oil companies, special interests are working with the Trump administration to dismantle America's public lands heritage, and this will be viewed as a victory in that effort," spokesman Arran Robertson said.