Help Seattle Police ID trio of armed, terrifying pot shop robbers
WANTED IN SEATTLE --
A terrifying takeover armed robbery at a pot shop in Seattle has police asking for help to identify the three suspects and locate the 1995 Lexus LS 400 they used as a getaway ride.

They hit the Ponder Marijuana Shop on E. Union St. on August 31st.




The surveillance video starts with an unarmed security officer vacuuming and another female employee restocking a case as they gets ready to close the shop. Then, watch as the first of three suspects comes in the front door and points a gun at the guy with the vacuum, ordering him to the ground. The second suspect wearing red and white Air Jordan's follows behind him and leaps the counter while a third crook puts a gun to the woman's back and pushes her into the back office and forces her down to the ground. Meanwhile, the first suspect orders the security officer to get up and they head to the office as well. You can see he has  gun pointed right at his neck as he's told to get back on the floor. Police say the suspects tried to get the employees to open the safe and then got mad when they were told they couldn't and were offered a bank deposit bag with a large amount of cash. The suspects took the bag of cash and just before leaving, one of them tried to take the woman with him, but she resisted. They were in the store for a little more than a minute and escaped in what detectives believe is a 1995 Lexus IS 400, either black over gray, or dark green over gray, with a dent in the left front quarter panel between the right front tire and right front headlight. It also had chrome rims with the Lexus logo. The video is too blurry to make out a license plate.

Seattle detectives say all three suspects are black and in their mid-20's: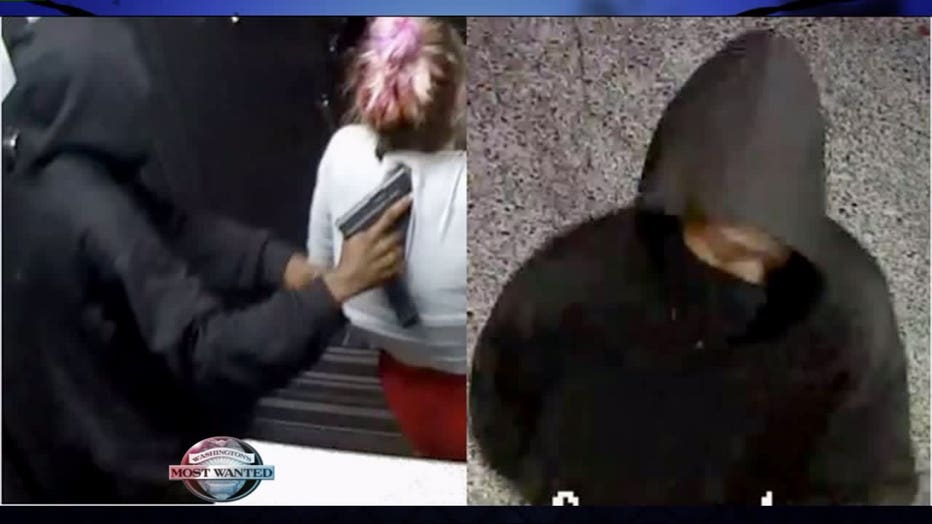 Suspect #1 has a medium build and wore a black hoodie.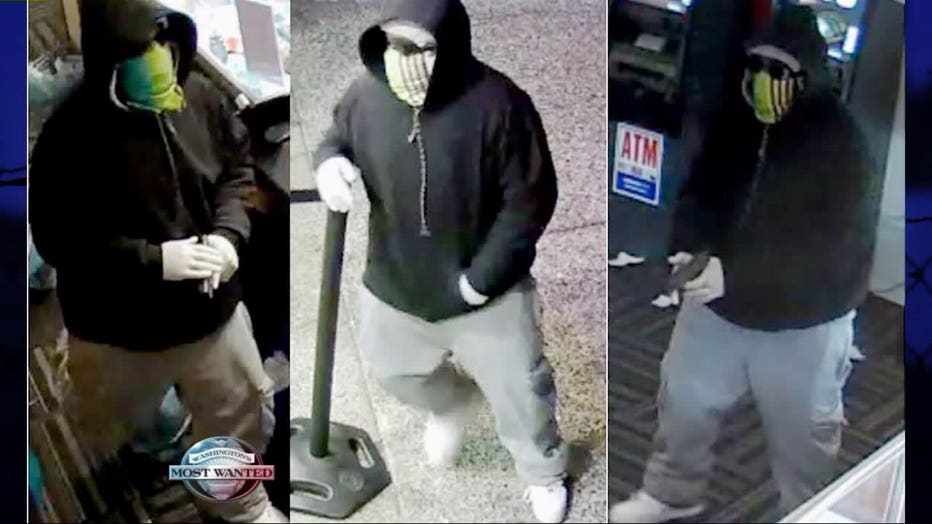 Suspect # 2 is heavy set and wore wearing a black hoodie, gray sweatpants with cargo pockets, white tennis shoes, a green/black and white bandana.
Suspect # 3 has a medium build and wore a navy blue hoodie, black sweatpants and red and white Nike air Jordan`s.

If you know anything that can help Seattle Police identify these armed pot shop robbers, or find their getaway Lexus, call the hotline at 1-800-222-TIPS (8477), or use the P3 Tips App to submit your information to Crime Stoppers.