'Help protect kids': Relative of Marysville shooting victim urges lawmakers to pass gun safety bill


OLYMPIA, Wash. -- A new round of gun safety measures got a hearing Thursday in Olympia.

The bill that is getting most attention is the one that would require that firearms be stored safely.  It's a response to the tragedy at Marysville-Pilchuck High School in which a student took a gun from his father and shot and killed four of his classmates in 2014.

A cousin of Gia Soriano, one of the students killed that day, was on hand Thursday to support the measure.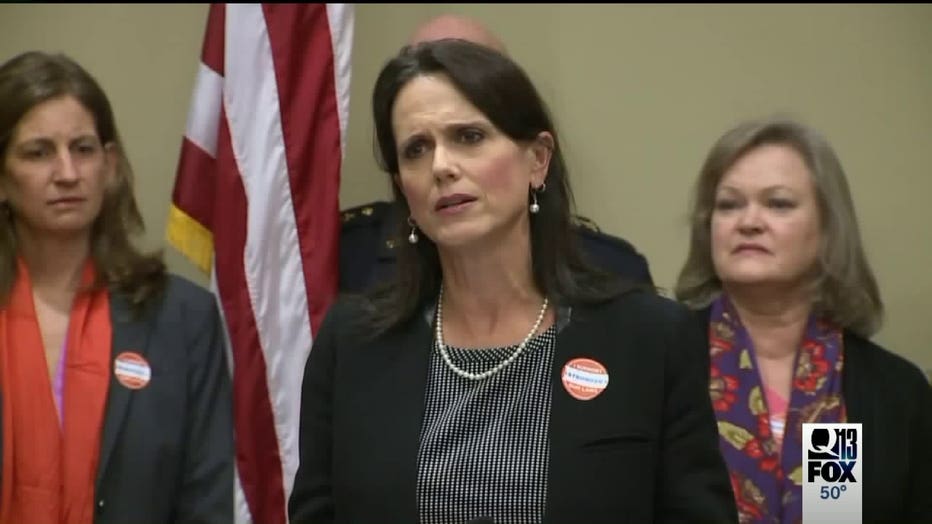 Cindy Gazecki, a cousin of Marysville-Pilchuck shooting victim Gia Soriano, appeals to state lawmakers to pass gun safety measure.


"Adults have an obligation to keep kids safe, to keep guns safely stored," said Cindy Gazecki.  "I hope that I can count on our lawmakers today to take action and to help protect kids like our Gia."

Gun rights advocates argue that requiring guns to be stored could actually jeopardize safety because they can't be accessed quickly.  They also doubt whether improperly stored firearms are really a big problem.

"There are so many other negligent acts that endanger children, including improper storage of prescription drugs, access to legal marijuana, and illegal drugs in the home," said Phil Shave, executive director of Washington Arms Collectors.  "All these things kill and injure our children and do so much more often than firearms."

This measure has been introduced before, but has failed to gain enough votes to become law.