Docs: Suspect charged in violent Kent attack doesn't remember assaulting 70-year-old woman
KENT, Wash. - A man accused of violently attacking a 70-year-old woman in a Kent bookshop said he doesn't remember the assault. 
Detectives say 22-year-old Eduardo Osorio's family saw the surveillance video featured on FOX 13 News and brought him to the police station on Oct. 8, where he confessed that it was him on the video.
Police say they also received a tip from Crime Stoppers of Puget Sound identifying him. 
According to the charging documents, Osorio told detectives that he was working at a warehouse and was still hungover from the prior night.  He left work during his lunch break on Sept. 22 and started drinking to ease his hangover. He then went to Kent Station in downtown Kent, where he saw a transient man smoking a pill off of some foil. He paid the man to join him and smoked 'black crack' after the pill, court documents detail. Black cocaine is a mixture of regular cocaine base or cocaine hydrochloride with various other substances.
After that, he walked into a bookstore on 1st Avenue S. in downtown Kent around 2 p.m. 
Osorio is caught on surveillance camera approaching the 70-year-old employee and violently attacking her. He is seen punching her multiple times in the face and body, and kicking her when she is on the ground. He is also seen groping her several times. 
He never says anything during the assault and didn't rob her. After the attack, he stumbled out of the store toward some train tracks. Court documents say he woke up in a transient's tent.
Osorio says he doesn't remember the attack until he was confronted by a family member.  When his cousin offered to show him the video featured on FOX 13 News, he declined, saying that he didn't want to see what he did.  
Prosecutors have requested that his bail be set at $150,000 writing, "the defendant committed a brutal physical and sexual assault against the victim while she worked. The attack was unprovoked, occurred during the daylight hours was caught on surveillance cameras.  The defendant's willingness to commit such a violent attack under these circumstances make him a danger to the community."
Osorio is facing charges of indecent liberties, which is a felony.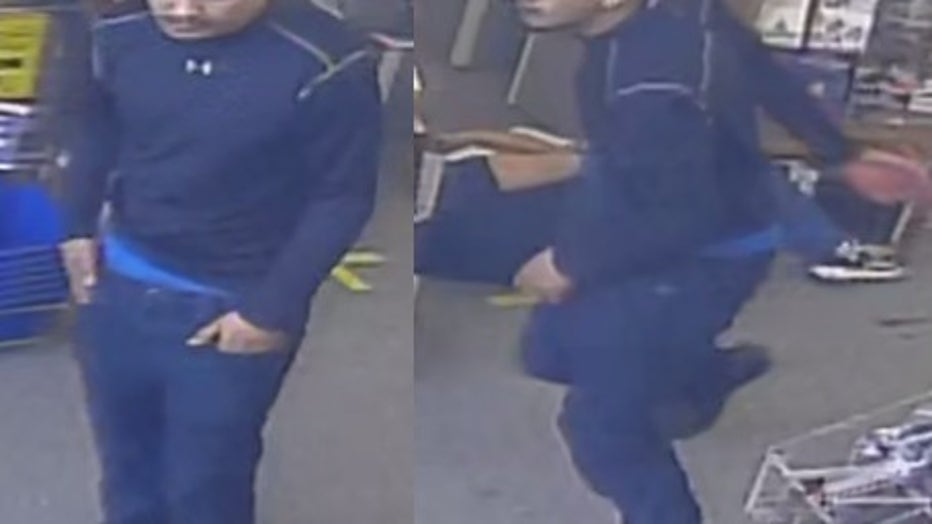 Stay connected with FOX 13 News on all platforms:
DOWNLOAD: FOX 13 News and Weather Apps
WATCH: FOX 13 News Live
SUBSCRIBE: FOX 13 on YouTube
DAILY BRIEF: Sign Up For Our Newsletter
FOLLOW: Facebook | Twitter | Instagram