'Help, I'm up here ... up here in the tree'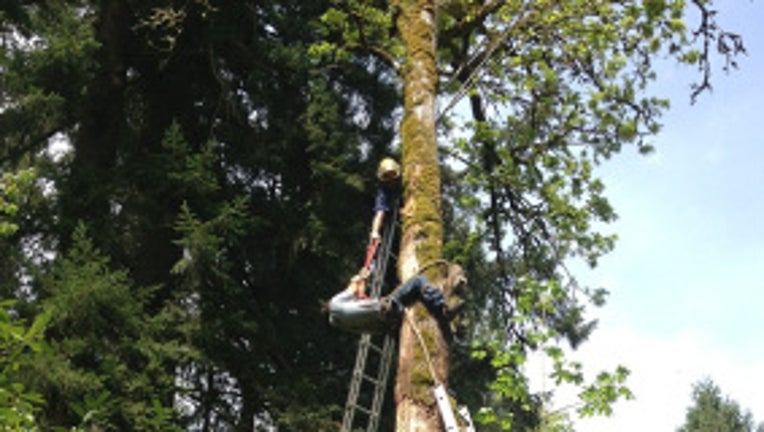 article
CLACKAMAS, Ore. -- Clackamas firefighters faced a challenging high angle rescue on Saturday, when they were called out to reports of a man stuck in a tree, said a fire department spokesman.

The first crew that arrived found a 55 year old man dangling upside down from a tree approximately 25-30 feet in the air. The fire department spokesman said the victim was in the process of trimming a tree when he lost his footing and found himself hanging upside down held to the tree by his "choker rope."

The circulation in the victims legs were decreased and he was unable to assist in his own rescue. Firefighters worked with ropes and ladders to free and lower the man to safety. The man was transported to Oregon Health and Sciences University Hospital in Portland, Oregon for evaluation and treatment.