Help ID sex exposer suspected of striking twice in Kirkland within an hour
WANTED IN KIRKLAND --
The hunt is on for a man accused of luring women to his car to watch him pleasure himself.

Kirkland Police are releasing the two sketches above -- each from a different witness -- who detectives say are victims of the same unidentified suspect.

They say he hit twice in the same day early last month: First outside the 'Slater 116 Apartments" on 124th Ave. NE in the Totem Lake area.

"A woman was walking into her apartment where she was approached by a male and he was asking for directions," said Kirkland Police Ofc. Tiffany Trombley. "He was interacting with the female, in which she described as a flirtatious manner and initially engaging in conversation with her. He then followed her into this parking garage. He remained in his vehicle, when she observed the male he was holding his genitals and started masturbating. When she observed this she ran away."




But detectives say he wasn't done -- striking less than an hour later at Caribbean Casino in Kirkland's Kingsgate area, just a few miles north of the apartment complex.

This time a casino worker was his target and detectives say he was driving a different car -- a late-model, four-door BMW sedan. Detectives describe the car he had before at the apartment complex as a different four-door sedan.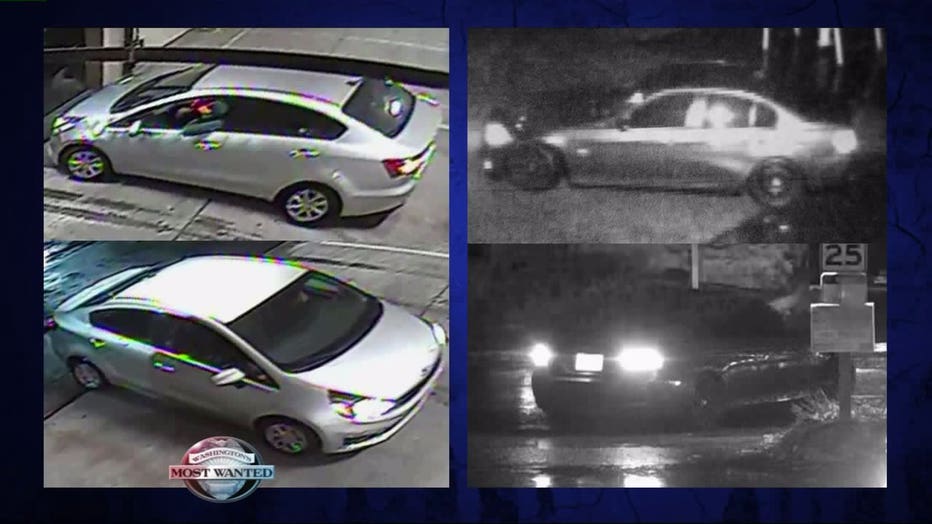 Kirkland police say his victims were brave and did the right thing. "Both of our victims in these incidents were willing to go and call the police and help us with the investigation, so this doesn't happen to other people," said Ofc. Trombley. "We suspect that it might have happened to others, that's the reason we're asking for the communities help in identifying this person, or if you had a similar situation happen and this person's described the same way, or you recognize this as the individual that may have even had just a quick conversation with you to ask for directions, so we're hoping there are individuals that can help us with if they've seen him in the area."

He hit on November 2nd at about 9am at the apartment complex and just before 10am at the casino.

Detectives think he's mixed-race, in his 20's, with a thin build and facial hair.

If you know his name, call Crime Stoppers at 1-800-222-TIPS(8477), or use the P3 Tips app to submit your information.

It's anonymous and you'll get a cash reward of up to $1,000 if your tip helps lead to his arrest.