"He'll be out harassing us again in just a few more years," says victim after bomb-builder sentenced in Skagit County


SKAGIT COUNTY --  The man who led officers on multiple chases after he was accused of everything from assault to building bombs to burglary to stealing firearms and vehicles has pleaded guilty to 43 felony counts.

Curtis Cameron was sentenced to a little more than 8 and three months in prison but one of his victims says that's not enough.

"People work hard and for someone to go on a crime spree and then blame it on,  'Oh, I had a bad childhood' is not fair.  With credit for time served, he's already been in jail for a year and half at least, almost two years so you're looking at six years with time off for good behavior, he'll be out harassing us again in just a few more years," said Mary Sodawasser.

Cameron's attorney said he is remorseful for his actions.

FUGITIVE CAPTURED November 5, 2013 --
Acting on tips, and after a long run from the law, Anacortes Police say WMW fugitive, Curtis Cameron, was finally caught inside a motor home on Tuesday.

Skagit County Sheriff's Deputies were also part of the arrest, surrounding the motor home before getting Cameron in cuffs.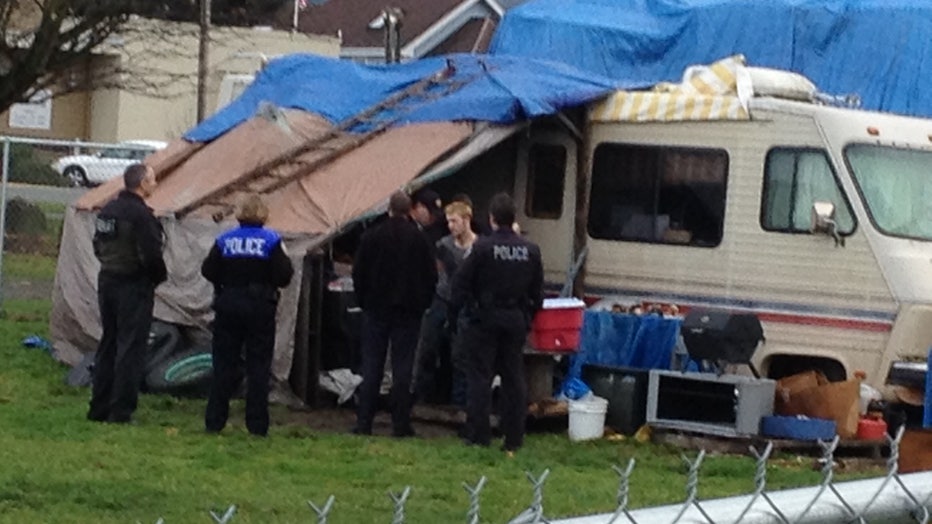 CURTIS CAMERON arrest photo


 

FUGITIVE UPDATE October 2, 2013 --
The Snohomish County Violent Offender Task Force says it missed Curtis Cameron by minutes, after tracking him in Concrete.

Like his two other recent escapes, he again took off on a stolen motorcycle. It was later recovered by Skagit County deputies.

The Task Force says Cameron has changed his appearance. He is clean shaven apparently, cut his hair and dyed it blonde.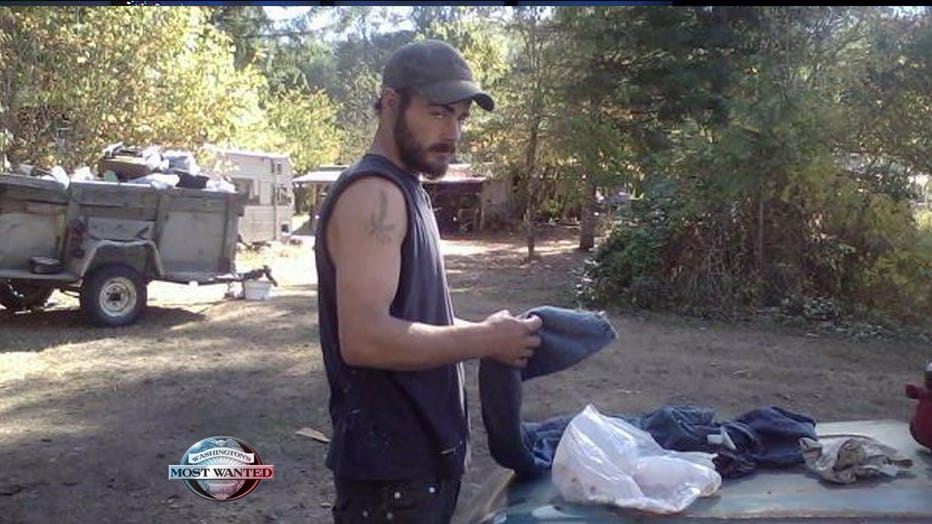 FUGITIVE WANTED IN SKAGIT COUNTY September 27, 2013 --
Just this week, fugitive Curtis Cameron escaped deputies in Skagit County by ditching a motorcycle and bolting in the woods near Concrete.

He left behind his backpack. Inside, cops found two stolen rifles.

Deputies say Cameron had good reason to run -- he's accused of making a bomb and blowing up a vehicle.

Officers say his mom lives in Birdsview, so he could by hiding in that area of Skagit County as well, but it's closer to Concrete where he's been spotted recently.

The photo above shows the pot leaf tattoo he has on his right shoulder. As you can see, he's comfortable in the outdoors and is good at hiding in the woods.

Cops definitely consider him  'armed and dangerous'.

Cameron is 22 years old and has several felony warrants out for his arrest.

Given the massive amount of firearms and explosives he's been caught with over the years, the Snohomish County Violent Offender Task Force is now taking on the case, and calls this guy a serious threat to public safety.

If you know where he is, call an anonymous tip into:

CRIME STOPPERS: 1-800-222-TIPS

You must call the Crime Stoppers hotline with your tip to be eligible to receive a cash reward for information leading to a fugitive's arrest.

CLICK HERE for information on how to TEXT A TIP to Crime Stoppers