Helicopter rescue teams that save dozens each year could be grounded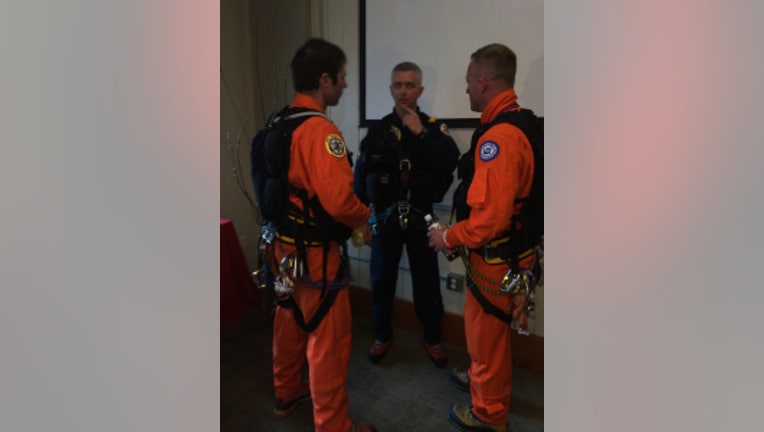 article
SEATTLE - Some of the rescuers helping in the Oso landslide are in desperate need of your help.

Helicopter rescue teams based out of Snohomish County respond to emergencies in 9 different counties. They make about 80 life-saving missions every year but their funding is drying up which means their helicopters could be grounded for good. HRT with the help of the Everett Mountain Rescue held a fundraiser on Saturday hoping to keep the helicopters in the air.

Beau Beckner was in the first helicopter to reach the catastrophic Oso landslide.
Beckner says finding little Jacob under the muck was a miracle.

"I was the crew chief holding onto him in that picture that's been circulating around," Beckner said.

They saved 8 people on the first day of the landslide. But rescuers are the last to boast about their heroism. In fact they've saved so many lives over the years they have lost count. But Ty Reoh will tell you he is alive because of them.

"I'm happy I'm not paralyzed I will be able to walk again," Reoh said.

Just a day before the landslide Reoh fell down a 30 foot embankment at Watson Anderson Lake. He was trapped under his snowmobile for hours.

"I laid in the hospital bed and watched them do multiple rescues on mudslides it was so surreal that was the same people who saved me the day before," Reoh said.

He didn't have the chance to say thank you until Saturday's fundraiser.

The majority of HRT members are volunteers who buy their own equipment but without money for fuel and maintenance the helicopters will go silent.

The feds stopped funding the program and Snohomish County can only pay the bills until the end of the year.

"Our aircrafts can be grounded that's why we are raising awareness.

Fundraising is their last resort, They are auctioning off as many items and services donated by good samaritans across Washington including businesses from the Oso area.

They need to raise $150,000 to continue their missions in 2015 and that money will only go to fuel and maintenance. If you would like to donate go to www.supportthelastresort.com.