Heavy snow hammers the mountain passes


SNOQUALMIE PASS – Big-time snowfall is piling up at the mountain passes.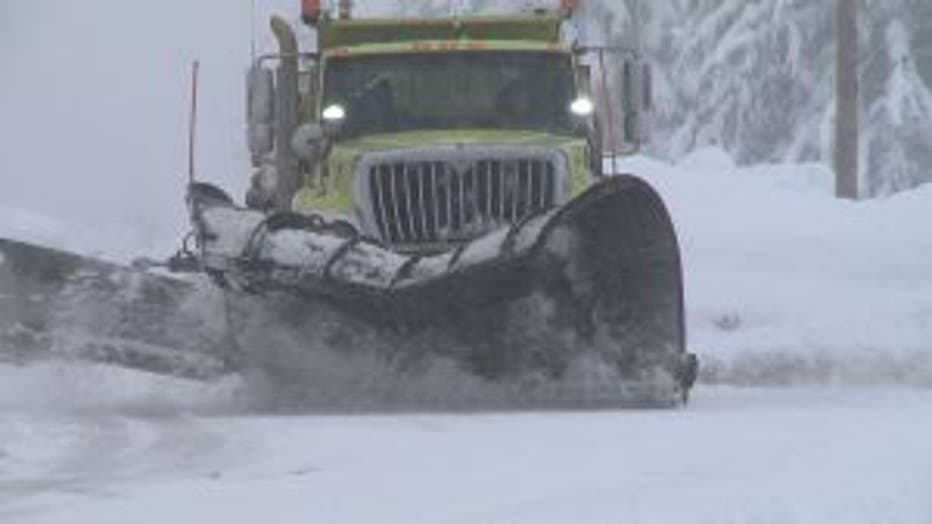 The heavy snow shut down portions of Interstate 90 twice Monday. Storms were dumping snow most of the day.

Drivers still need to chain up unless they've got a four-wheel drive vehicle -- and don't forget to fill the gas tank.

State snowplows are working overtime just to keep up with the heavy snowfall.

"We slid a little bit coming in here and getting off the highway was really, really icy," said driver Brett Cooper.

The fresh powder is like a dream for those taking advantage of a three-day holiday weekend.

Snowboarders and skiers packed Summit Central. They're eager to tear up the slopes.

"It'll be nice fresh powder with all the 30-some inches that we've gotten," said Christina Snow. "It'll be nice fluffy snow."

Mother nature is just getting started, with five inches of new snow forecast Monday night at Snoqualmie Pass, and up to 14 more inches for Tuesday.

Drivers should be prepared for dangerous road conditions and possibly more road closures.