Heavy snow continues falling in Cascades wreaking havoc for drivers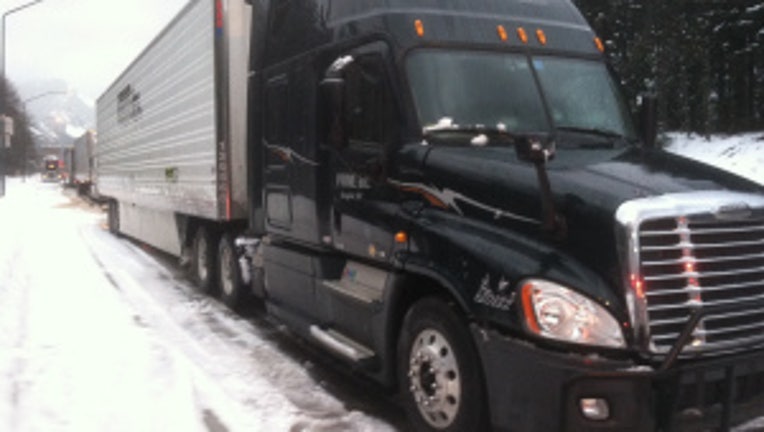 SEATTLE -- An early morning snow slide forced the Department of Transportation to shut down I-90 again to all traffic for avalanche control but reopened the roadway shortly afterwards.

WSDOT closed off the interstate at 4 am on Thursday but reopened the heavily traveled roadway in less than an hour.

Once the roadway was reopened, drivers were forced to put chains on their vehicles as the pavement was completely covered by snow, ice and slush near Snoqualmie Summit.

Drivers say inexperienced motorists often travel way to fast for conditions and wind up in the ditch.

John Polus said, "It only takes just a couple of guys up there who don't have much experience in the snow who are on a very tight schedule and that's the problem with most of them that theyre on such a tight schedule and they just go and they get up there and they're stuck."

Officials are also warning people who like to enjoyt the snow in the mountains. Skiers should stay in pairs and people should avoid the back country until the danger of avalanches diminishes.