Heavy rains create instant lakes: Fields flooded, roads closed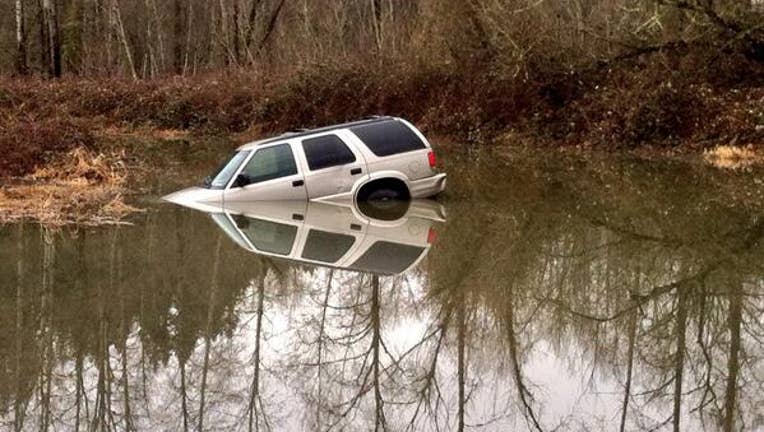 article


CARNATION, Wash. -- Tom Smarsh moved to Carnation three years ago to be closer to his grandchildren, but a friend living in Washington had a warning.

"He didn't want me to buy property and not know about the flooding they have," Smarsh said Thursday.

But over the years, flooding has been minimal -- until now.

"I have not seen the water that deep, especially going across the road," Smarsh said.

Many low-lying areas around Carnation are under water. What is normally a cornfield looks like a lake now.

Local wildlife loves it. It expands their habitat, but drivers are not so excited.

One driver tried to maneuver through a park parking lot along the Tolt River, but his SUV ended up stuck in several feet of water. The driver was all right.

Not far away, the Snoqualmie River swallowed a truck. That driver was also fine, but it took crews several hours to finally pull it out.

"The rivers are doing what they're designed, in a sense, to do," said Ken Carter, Carnation city manager. "They're carrying water from the mountains to the Sound."

Carter has  been through devastating floods in the past, some that cut off the town.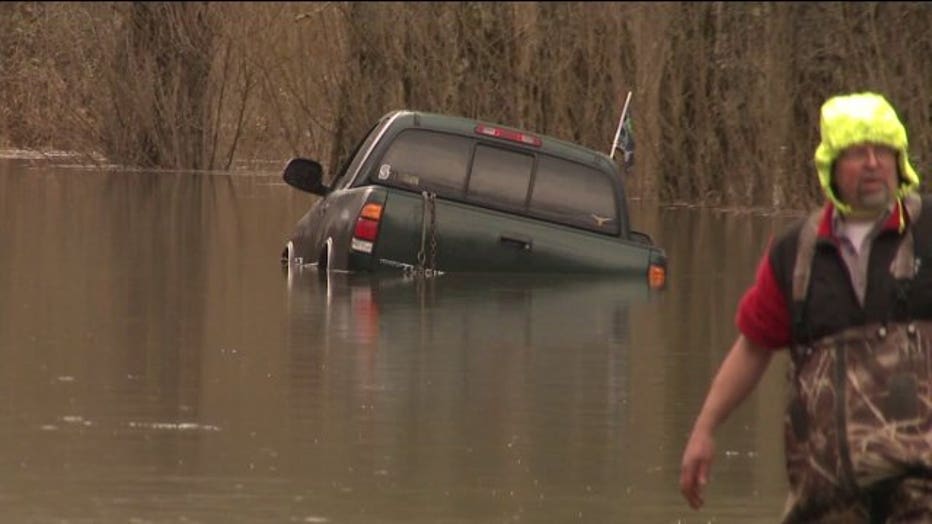 The Snoqualmie River swallowed this pickup truck near Carnation. That driver was OK, but it took crews several hours to finally pull his truck out. (Photo: KCPQ-TV)


He said that so far, what he's seen is not unusual for this time of year, as long as people don't drive through road closures or over standing water.

A flood warning for the Snoqualmie continues through Friday night.