HEARTBREAKING: Veteran devastated by theft of his service dog; can you help?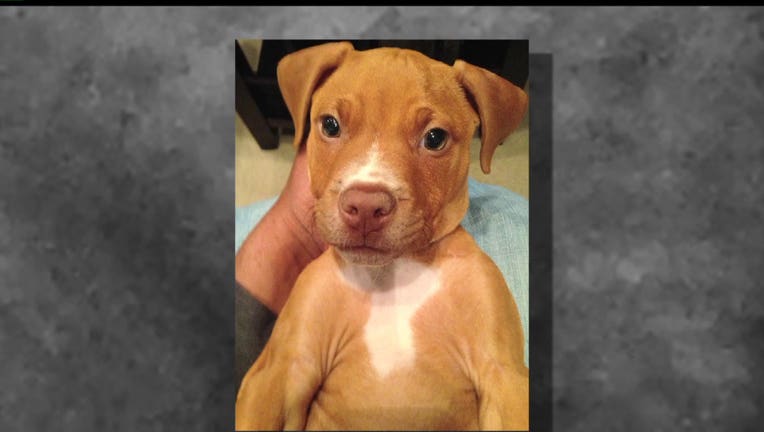 OLYMPIA -- A local disabled veteran says someone stole his service dog in-training from his backyard while he was sleeping.

Now, his beloved pet is gone -- And so is his sense of security.

"He didn't just run away," Robert Mitchell said. "He wouldn't take his toy and his blanket with him to run away."

Mitchell says his dog Max was stolen from his backyard in Olympia sometime between 4:30 a.m. and 9 a.m. Monday.

"I came down at 9 to feed him, and the other dog was here, but he wasn't," Mitchell said.

Mitchell had been dog-sitting a friend's pet -- that dog was still in the yard, but Max was missing.

"Immediately searched the neighborhood," he said.



He checked his entire yard -- the 6-foot-tall wooden fence showed no escape routes and his gate was still secured with a lock.

"I never would have imagined in a million years that someone would jump the fence and take him," Mitchell said.

He filed a police report, and Thurston County sheriff's deputies knocked on doors in the neighborhood to ask if anyone might have seen Max.

"Never had a dog," Mitchell said, breaking down in tears. "I feel like ... I feel like I let him down."

He said the thief stole so much more than his beloved dog.

"He's not just a pet," Mitchell said.

After serving 20 years in the Army, Mitchell suffers from PTSD and life-threatening seizures.

Max was in training to become a service dog, to alert Mitchell before he has a medical emergency.

Mitchell said he now is suffering from a broken heart.

"Him being gone, it's just about to kill me," he said.

He added that he will not press charges, he just wants his dog back.

If anyone knows of Max's whereabouts, you're asked to call the Thurston County Sheriff's Office.