Heart-warming picture of cop giving boots to homeless man goes viral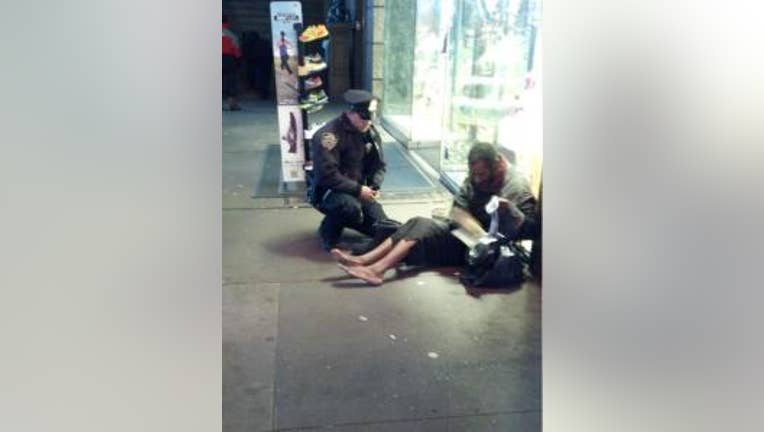 NEW YORK -- A picture of a New York Police Department officer giving boots to a homeless man in Times Square has caught the attention of thousands online.

Jennifer Foster, a Times Square tourist from Florence, Ariz., snapped the picture on Nov 14. She sent the photo to the NYPD, writing:

"Right when I was about to approach the homeless man, one of your officers came up behind him. The officer said, Ii have these size 12 boots for you, they are all-weather. Let's put them on and take care of you."

According to Foster, the officer didn't know she took the picture. Foster, also in law enforcement, shared the photo and story with her friends, who encouraged her to send the picture to the NYPD.

More than 380,000 people have liked the picture on the NYPD's Facebook page.