Healthy 23-year-old woman dies from flu-related complications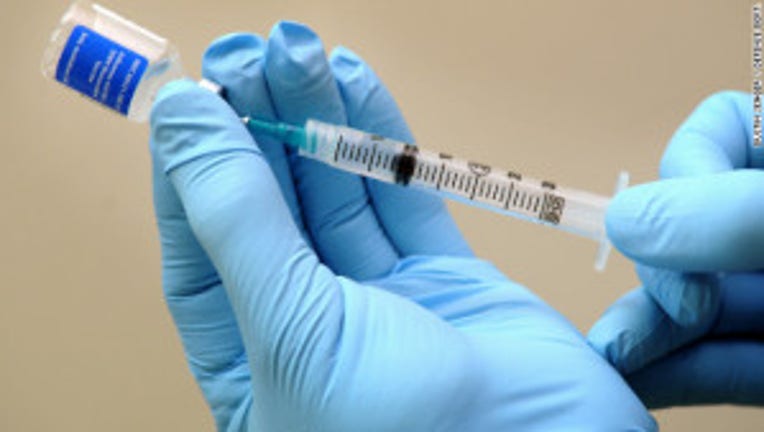 article
OLYMPIA -- A 23-year-old woman in Thurston County recently died from complications related to the flu, county health officials said Wednesday.

"Healthy young woman, no risk factors, gets sick for a couple of days. She gets better, then all of a sudden gets worse again. Next thing you know she is gone," said Thurston County health officer Dr. Diana Yu.



"This young woman's death is a sad reminder that the flu must be taken seriously," said Yu. "We're encouraging unvaccinated people of all ages to talk to their doctor about getting a flu vaccine. It's not too late to get vaccinated."

Yu said the flu shot is imperative, especially for the young and healthy.

"Now we know the vaccine doesn't work as well in the elderly, (but) we still give it to them. But it works best in healthy individuals," said Yu.

Seasonal influenza is a serious illness that each year kills about 36,000 Americans and sends more than 200,000 to the hospital. So far this season, 28 flu-related deaths have occurred in Washington, the Thurston County health officials said.

Common complications from seasonal flu include bacterial pneumonia, ear infections, sinus infections, and worsening of chronic medical conditions like congestive heart failure, asthma or diabetes.

Seniors, pregnant women, children younger than 5, people with chronic medical conditions like asthma or heart disease, and people who work in health care, senior care, and child care are all strongly encouraged to get a flu vaccine.

Meanwhile, there is also concerns about a norovirus.

Dr. Dhirendra Kumar, with Doctors Express, said if you contract the norovirus, it can be more deadly than the flu.

"It is pretty dangerous if you don't get any attention," said Kumar.

It's a stomach infection that is contagious but, unlike the flu, there is no vaccine or even effective medication.

At Century ballroom, the nororvirus is being blamed for Susan Balshor's death.  She was a waltz instructor who died about two weeks ago.

"Disbelief and shock. I am still reaching the acceptance it's unreal," said co-worker Gavin MacDougall.

The dance company says they are still waiting for an autopsy, but they believe Balshor's symptoms point to the norovirus. She was sick on a Monday and dead on a Wednesday.

"She was very healthy; we were told she had never been sick I am told in over a decade, so it was a surprise," said MacDougall.

Kumar said the one key prevention for both the norovirus or the flu is to live a healthy lifestyle.

"Daily exercise at least three to four times a week, eat good, eat a lot of vegetables," said Kumar.

Doctors say wash hands, cover coughs and stay home if sick.

The state does not track the norovirus like they do the  flu but there are reports of the virus spiking across the country.

Symptoms include vomiting, diarrhea and dehydration. Many people are infected with norovirus after eating food prepared by someone who does not wash their hands.