Health officials investigating 2 cases of Legionnaires' disease that 'appear' linked to Lacey motel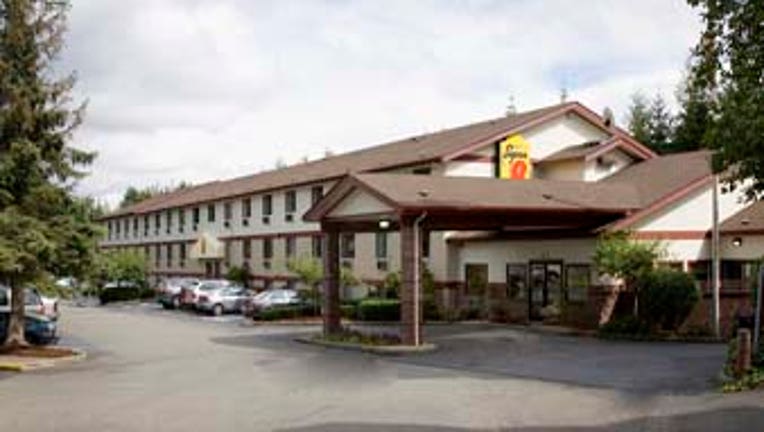 OLYMPIA -- Thurston County health officials said Friday they are investigating two cases of Legionnaires' disease that appear to have a connection to a motel in Lacey.

"Two people who recently stayed at the Super 8 Motel on Martin Way in Lacey have contracted Legionnaires' disease, which is a serious form of pneumonia caused by the Legionella bacteria that is found naturally in the environment, usually in water," the Thurston County Health Department said in a news release.

Dr. Rachel Wood, a health officer with the department, said the two  individuals recently diagnosed with Legionnaires' disease "appear to have a connection" with that motel.

Health officials have begun an investigation that involves getting environmental samples to try to determine the source of the bacteria.

Hotel whirlpools, showers and air conditioning units have previously been shown to be sources of Legionnaires' disease outbreaks, Wood said.

"People get Legionnaires' disease when they breathe in the mist or vapor of water that has been contaminated with the bacteria. The bacteria are not spread from one person to another person," the department said.

Wood recommends that guests who stayed at the motel within the past two weeks monitor their own health for the symptoms listed below, and if they become ill, contact their health care provider.

Symptoms of Legionnaires' disease include:


 

Symptoms of the illness appear between two and 10 days after exposure to the bacteria, and most often appear five to six days after exposure, the department said.

Persons at increased risk for Legionnaires' disease include those over 50 years of age and those with certain medical conditions such as chronic obstructive pulmonary disease (COPD), diabetes, and those with lowered immune systems.

Further information on the disease can be found at the Centers for Disease Control and Prevention website at www.cdc.gov/legionella.