Healing in Boston as investigators seek 2 seen near bombing


(CNN) -- Boston will pause to mourn, and heal, Thursday after the fatal terror attack on the city's beloved marathon.

President Barack Obama, who on Wednesday signed an emergency declaration allowing for expanded federal support for Boston, will be among the speakers at a public interfaith prayer service in the city's Cathedral of the Holy Cross.

Meanwhile, behind the scenes, hundreds of investigators will continue their around-the-clock work to identify two men that a law enforcement source told CNN are pictured in images captured before the blast -- not far from the race's finish line, one of them lugging a black backpack.



It was in such a backpack that investigators believe the bomber or bombers placed explosive devices that killed three and wounded more than 180 Monday toward the end of the Boston Marathon.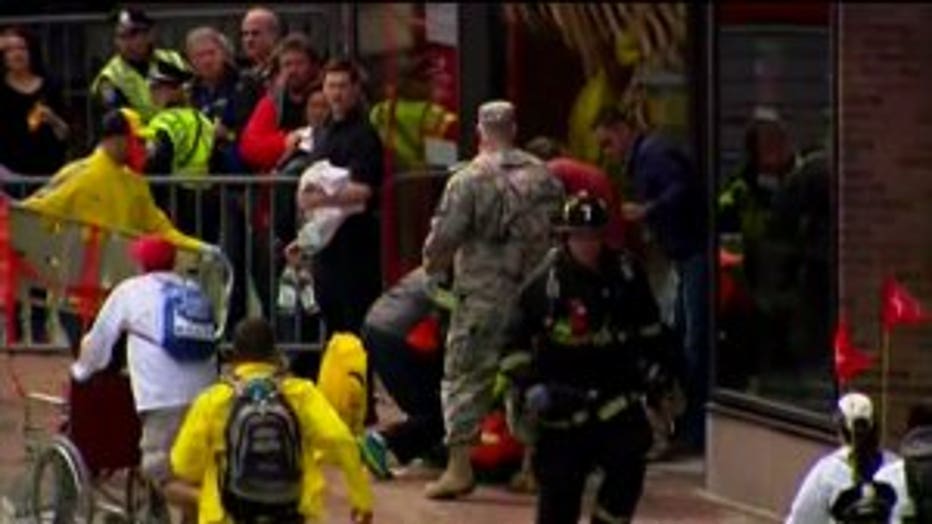 "Every hour we're closer," Massachusetts Gov. Deval Patrick told CNN's "Situation Room" on Wednesday. "And I say that because we've got the very best professionals at every level working this. And working it hard."

Prayer service

Obama arrived Thursday morning in Boston for the prayer service as hundreds of people began the slow process of filing inside under heavy security.

Scores of police officers and other first responders took seats inside the ornate cathedral. A nun circulated through the crowd, hugging one crying woman and greeting others.

In addition to speaking at the service, Obama was to meet with families of victims and first responders to the bombings, administration spokesman Josh Earnest said.