He won't go: Group hopes to block eviction for Seattle homeowner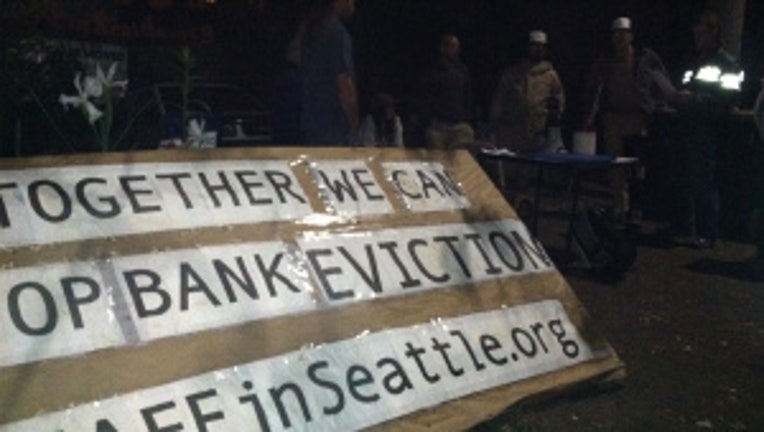 SEATTLE - A group of local residents are standing vigil outside a south Seattle home in an effort to prevent the homeowner from being evicted from the foreclosed property.

Jeremy Griffin said a King County Superior Court commissioner denied his motion to stay his eviction Tuesday, and the Sheriff posted a notice ordering him to vacate his home by early Wednesday morning. But members of SAFE, or Standing Against Foreclosure and Eviction, have formed a blockade outside Jeremy Griffin's South Park home since late Tuesday night.

Griffin fell behind on his mortgage during the recession when he lost work as an iron worker. He said jobs picked up and he attempted to work with his bank, Wells Fargo, to catch up on his back payments.  Griffin said Wells Fargo refused to negotiate with him and continued foreclosure proceedings.

SAFE is calling for a moratorium on all bank evictions, saying there are numerous lawsuits pending against the big banks for illegal evictions and their refusal to negotiate with homeowners.

The group plans to hold a press conference outside Griffin's home Wednesday afternoon.