Hay Canyon fire threatens homes, signifies harsh fire season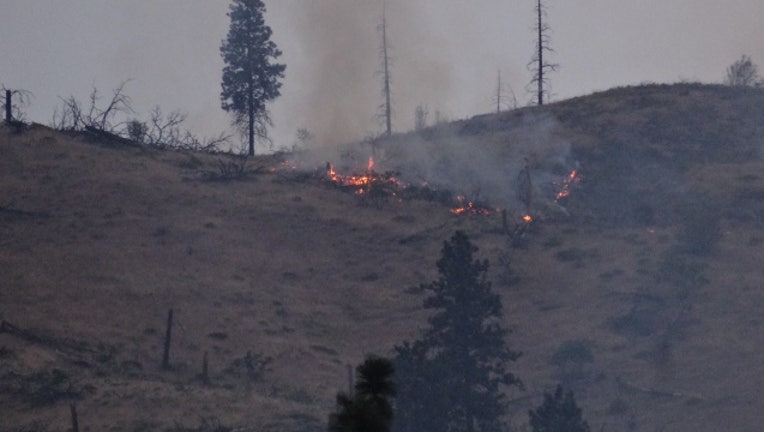 WENATCHEE -- This morning dozens of fire fighters are on the ground and in the air fighting a wildfire just north of the town of Cashmere that is threatening homes and torching the landscape.

At least home was under a level 2 mandatory evacuation, officials said.

Officials say the blaze tripled overnight to 200 acres and is burning tall grass and light timber. Officials say one home is under a level two evacuation order which means mean residents living there must be ready to leave at a moments notice.

The fire was discovered by neighbors on Wednesday. Six helicopters have been dumping water on the flames as about 60 fire fighters work the fire on the ground.

Neighbors say this is a very early fire this time of year and it caught many people by surprise.

Sarah Cavanaugh lives nearby and could easily see the flames from the nearby roadway. Cavanaugh said, "We're accustomed to wildfires over here every summer, usually like late July and August so it's a little bit early for fires."

Officials say the fire is about 25% contained and more resources are being used early on because there isn't much fire activity right now.