Hawks' NFL picks: Speedy WR Paul Richardson, OT Justin Britt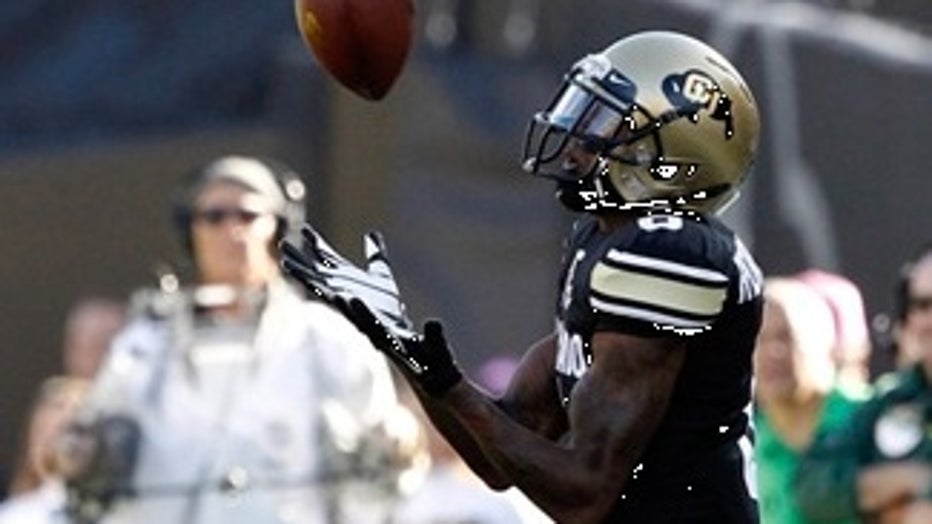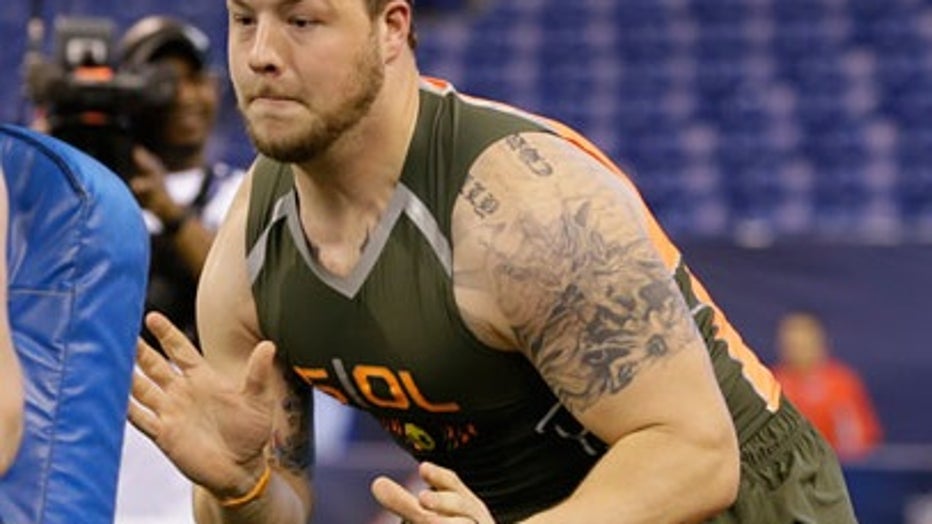 Justin Britt

 

 

 

 

 

 

 

 

 

 

 

 

 



[trib_ndn vid=25996322]

RENTON, Wash. -- The Seahawks selected speedy 6-foot, 175-pound Colorado wide receiver Paul Richardson Jr. with its first pick in the second round of the NFL Draft Friday and then chose 6-foot-6, 325-pound Missouri offensive tackle Justin Britt with its last pick of the day.

Seattle started the day by trading back from pick No. 40 to pick No. 45, getting an extra 4th round pick and a 7th-round pick -- giving the Seahawks six more picks in the last day of the draft Saturday.

 

Richardson, who ran a 4.33 40-yard dash at the NFL Scouting Combine, led the Colorado Buffaloes in just about every receiving category last year despite inconsistent quarterback play.



[protected-iframe id="3c0c0b3c0852867a4784a39152393958-41640066-41850111" info="//platform.twitter.com/widgets.js" ]

Richardson starred in football, basketball and track as a California prep, Seahawks.com said. Originally signed with UCLA in 2010, he was dismissed by then-head coach Rick Neuheisel after he was arrested, along with cousin Shaquille Richardson and another incoming freshman, for theft -- allegedly stole a female student's backpack from a storage locker.

He moved on to Colorado, where he played all 12 games in the fall, starting four, and recorded 34 receptions for 514 yards (15.1-yard average) and six touchdowns.

In '11, he caught 39-555-5 (14.2) in nine starts -- missed four October contests and was hampered the rest of the season because of a torn left MCL.

Missed the '12 season after tearing his left ACL in April. Returned to start all 12 games in '13, leading CU receivers with 83-1,343-10 (16.2). Was bothered by a right ankle sprain (sustained against Arizona) in November.



NFL.com said Britt was a high school left tackle who also captured a state wrestling title, going 45-0 as a senior. Red-shirted in 2009 and saw limited action as a reserve in 2010 (13 games). Started all 13 games at LT in 2011. Suffered a Jones fracture in his left foot in July 2012 but healed in time to start the first nine games of the season -- six at right tackle, three at LT -- before suffering a season-ending torn right ACL injury. Started all 14 games at LT in 2013.

NFL.com said of Britt: "College left tackle with enough length and foot quickness to handle the blind side in a pinch, but is more ideally suited for the right side and could be best suited for a swing backup role. Has played nearly every position on the line and could add depth as a positional, wall-off blocker. "

Britt laughed, "I was told (I would be drafted) between second (round) and free agency."