Hawks fans buying Super Bowl tickets fast


SEATTLE -- There has been a study line of customers for the ticket counter at Century Link Field as hundreds of season ticket holders rushed to pick up their tickets to the Super Bowl.

According to the Seahawks, only 1,500 season ticket holders were selected in a lottery to purchase the limited number of Super Bowl tickets allotted. Each of those 1,500 fans had the opportunity to purchase two tickets for $800 a piece.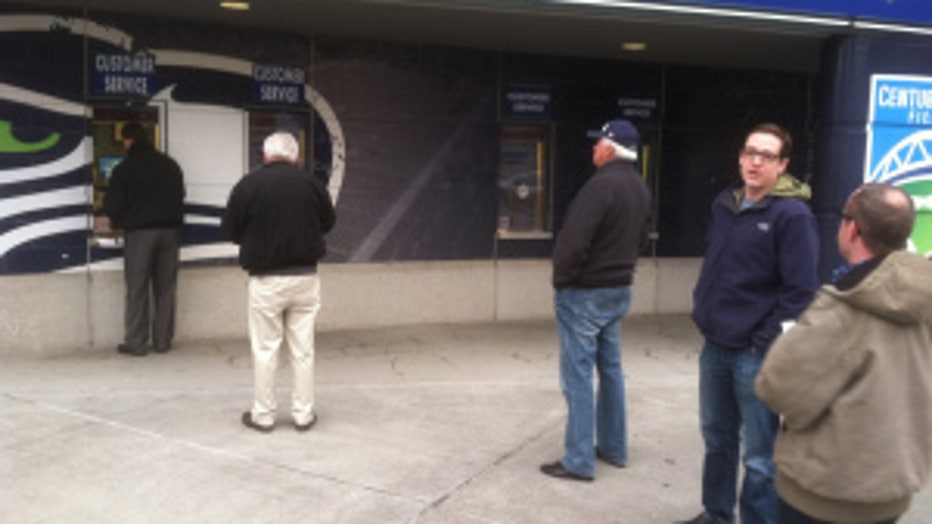 Fans have until Thursday afternoon to purchase their tickets.

According to one of the ticket agents, the Seahawks organization will not hold a second lottery for any unclaimed tickets.

The cheapest ticket to the Super Bowl on NFL Ticket Exchange was $2,800.