Happy winter: Finally, some dry weather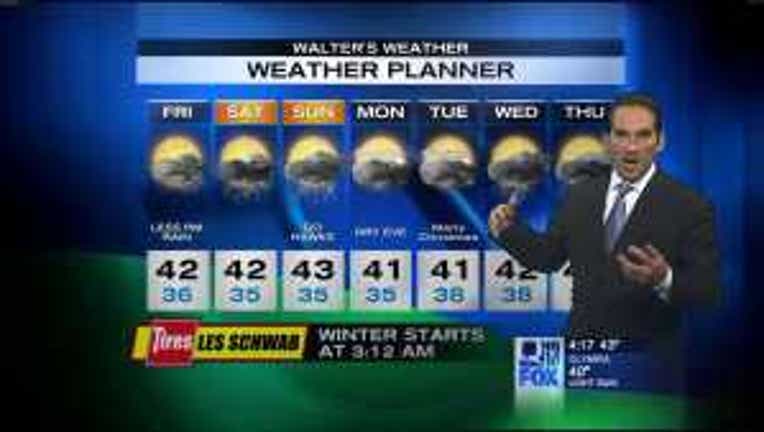 Passing showers will occur through the weekend, but there will also be some sun breaks and dry periods. These passing showers can contain some hail or there may even be an isolated thunderstorm. Breezy to gusty when these cells pass over.

Some of the clear periods will happen at night, which could make the morning hours frosty and icy. Watch for some slick spots each morning.

The mountains continue to get snow all weekend.

We change the seasons early Friday as we head into winter. The solstice is at 3:12 a.m. Friday. Happy winter. We now gain 3 minutes of daylight per day.

Now to the Christmas forecast: It actually looks mostly dry for Christmas Eve and Christmas Day.

Merry Christmas.