Happy Thanksgiving at Amber Restaurant; volunteers serve free meals to all


Dozens of volunteers came together at Amber Restaurant in Seattle's Belltown neighborhood to make sure there was a Thanksgiving dinner for all.

Falcon Wolfguts and members of the Chief Seattle Club were among those who bellied up to the table.

"I am stuffed. It was very tasty and I'm glad this establishment has invited us all here for Thanksgiving!" said Wolfguts.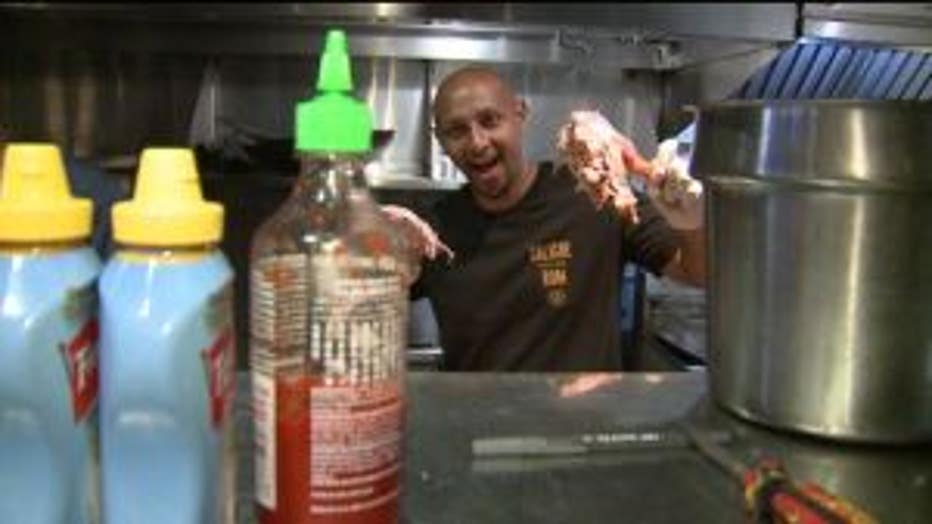 Luam Wersom serves turkey


This is the 5th year for the free dinner in Belltown but the first at Amber.

"To be able to set an example for the future and for my children and show them that this is what Thanksgiving is about. It's very fulfilling for me," said co-owner David Tran.

Kids played a huge role serving the meals and cleaning the tables, learning service before self. Something volunteer Luam Werson from Mojitos restaurant already knows.  "Today is about giving back, nothing to do with us, returning the favor," he said.  the meal had all the traditional fixings.

Chef Don Curtiss from Volterra Restaurant volunteered in the kitchen. "Well, I got to cut most of the turkey...how's that?" he said.

Not a small job because there were 16 turkeys to carve.

The money to purchase them was donated by Mariners great Felix Hernandez who was out of town but wanted to make sure everyone enjoyed the holiday.  Mission accomplished.

"I want to say thank you to you all and everyone have a good Thanksgiving," Wolfguts said.