Happy ending for mother of 4 whose Christmas gift cards were stolen
DUVALL, Wash. -- Finders keepers, losers weepers right? That's what two men thought when they picked up an envelope full of gift cards they knew belonged to someone else.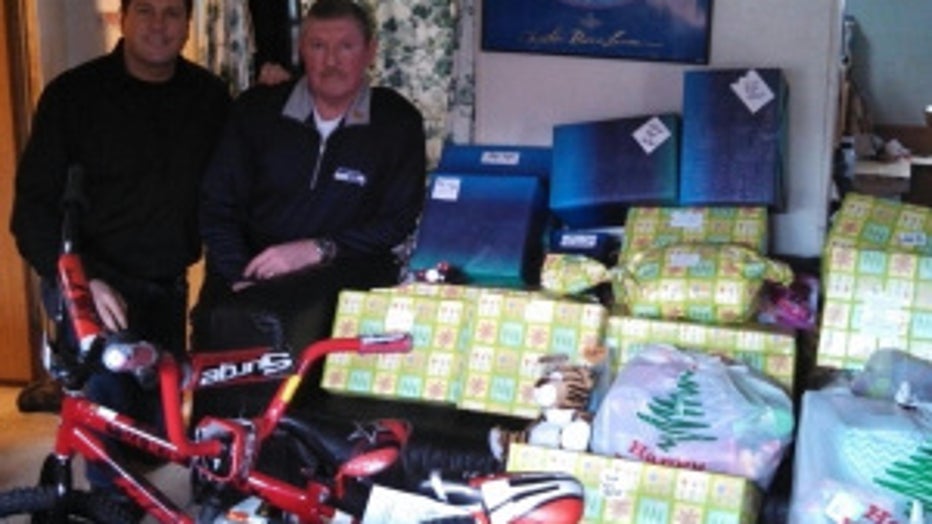 George Hight of Tacoma, right, donated gifts to the mother of four whose gift cards were stolen just before Christmas.


Four days before Christmas, a young mother of four in Duvall reached out to me for help in identifying the suspects after she accidentally left the cards on the checkout counter at  the Target store in Woodinville.  They were donated to her by her church to buy gifts for her kids.

Right after the surveillance video aired on Q13 FOX News, the two men who turned out to be brothers called 911 and surrendered.  They even apologized and told deputies they used the cards to buy gas and gifts.

That could have been the end of the story if not for Provost Marshal George Hight from American Veterans Post 1 in Tacoma and his wife, Donna.  Thanks to their generosity, Christmas for the woman's family was saved.

Last Friday, George and I delivered two new boy's bicycles, Barbie Dolls, an Easy Bake Oven and numerous other stocking stuffers and toys to her kids.  The Hights purchased the toys wrapped by trustees at  the Purdy Women's Prison. Crime Stoppers of Tacoma-Pierce County donated the two bicycles.

"Every child deserves toys from Santa," Hight said. "When David called us and told us how the Grinches had stolen the gift cards, it gave Donna and I the opportunity to make things right for this family and continue spreading the joy of Christmas."

The woman, who we are not identifying for her safety, says she believe the thieves were sincere in their apology and, if they repay the money, she will not press criminal charges.  And for the record, I don't believe in 'Finders Keepers' and neither does George. Happy Ending!